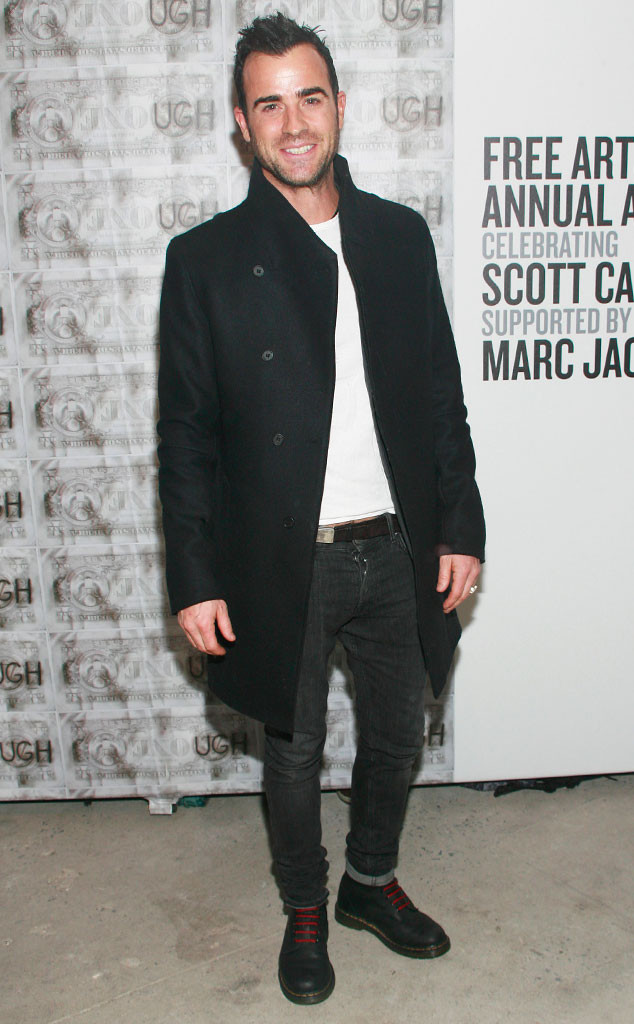 Sylvain Gaboury/Patrick McMullan/Sipa USA
Justin Theroux and Scott Campbell have permanent reminders of their friendship.
At the Free Arts Annual Auction in New York City Wednesday, The Leftovers star explained how he bonded with the tattoo artist (who is married to actress Lake Bell). "We became friends first, and then we had a couple drunken tattoo nights," Theroux revealed. "And I've tattooed him, too, by the way."
Wait, what?! "I've done a bunch of them. I did a really great wolf's head. I did an amazing skull and crossbones. I did a stunning yin-yang on him. I messed every single one of them up. But he kind of likes it," Jennifer Aniston's fiancés said, laughing. "I did a yin-yang, which is probably one of the worst yin-yangs. We laughed so hard. It might be one of the worst yin-yangs ever made. A little bit egg-shaped."