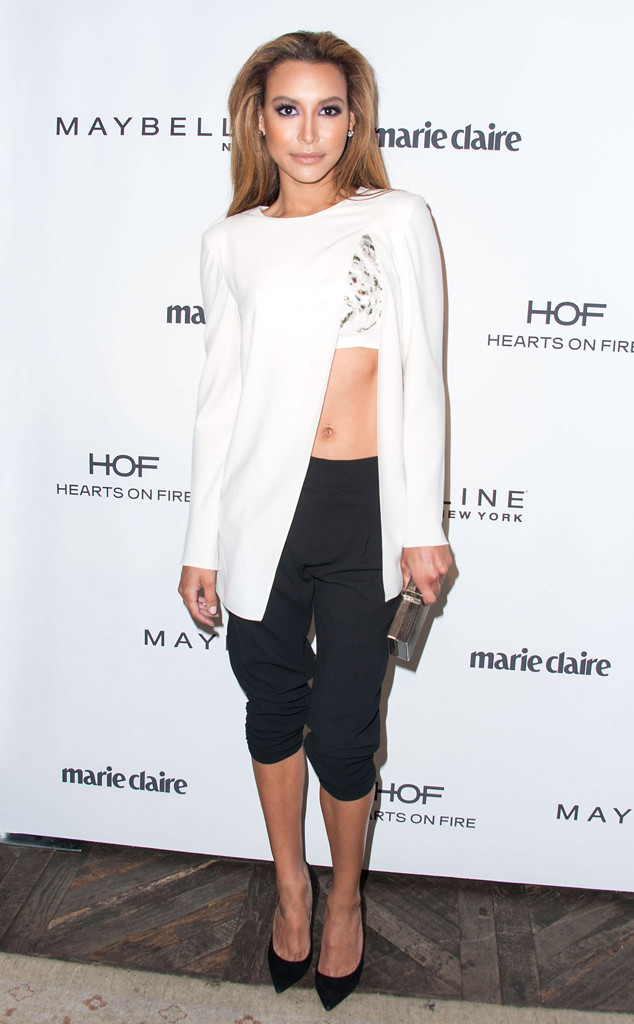 Valerie Macon/Getty Images
UPDATE: Naya Rivera's rep tells E! News, "The newest story claiming that Naya Rivera was dropped from her recording contract with Columbia Records is absolutely false. If the 'news' outlets who put out this story had bothered to contact anyone from her team they would have learned this was false. To be clear, any rumors or statements made as fact, that Naya Rivera was fired or let go from Glee or dropped from her recording contract, are categorically false. Someone obviously has an agenda to damage Naya's good name and the media are failing at their duty to responsibly vet their sources and verify what is true and what is not. Naya's attorneys are prepared to take any and all legal action to enforce and protect her rights."
_________________________________________________________
Things haven't been going too great for Naya Rivera lately.
A source confirms to E! News that the actress and aspiring singer is no longer signed with Columbia Records.
Rivera—who signed with the label in 2011, making her one of the first Glee stars to land a solo contract—announced plans to begin work on an album in summer 2011 and released her debut single "Sorry," featuring her former fiancé Big Sean, last September, but did not release a full-length with Columbia, according to Billboard, who first reported her split from the label.
The label had no comment.