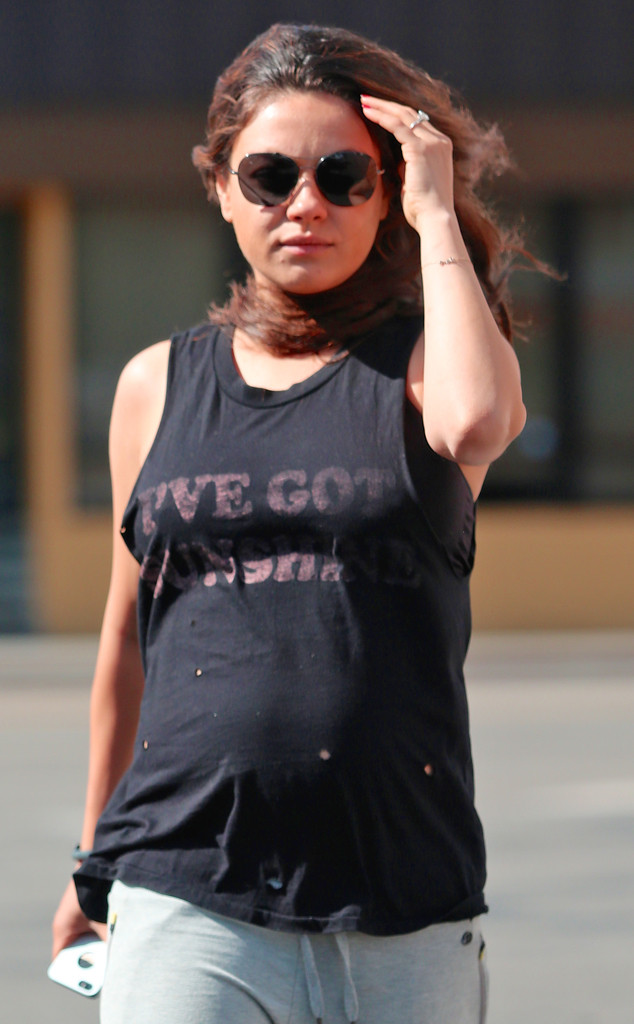 Dean/MRM/NPG.com
Mila Kunis' famous curves are on display!
The pregnant actress was seen flaunting her growing baby bump yet again in a black "I've Got Sunshine" muscle tank after leaving a yoga class in Los Angeles. Mila also flashed her big engagement ring from soon-to-be hubby Ashton Kutcher while holding her blowing tresses back from the wind.
This isn't the first time fans have seen Kunis show off her bun in the oven lately.
The 30-year-old mom-to-be's baby bump was visible as she hung out at Stagecoach with her fiancé Ashton Kutcher, rocking a red and orange flowy top and shorts one day and the same shorts with a cream, loose-fitting embroidered top another day.