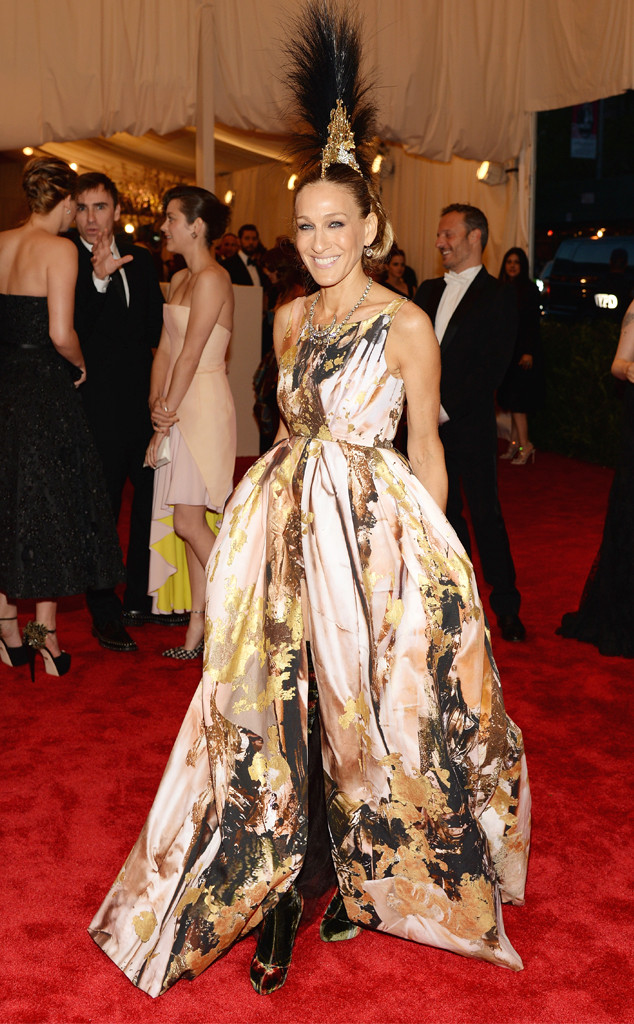 Dimitrios Kambouris/Getty Images
Forget the gowns! When it comes to the 2014 Met Gala, Sarah Jessica Parker is more eager to see the fellas all dressed (er, tux-ed) up.
"Seeing the men in white ties for the first time ever—it's going to be incredible!" the star gushed to E! News at the Variety Power of Women on Saturday, April 25.
Naturally being a disciple of fashion, the shoe designer was also thrilled about the location and theme too. "Seeing that institute finally being opened after the years of renovation and seeing what will now be the largest Charles James collection in the world—it's going to be amazing!"