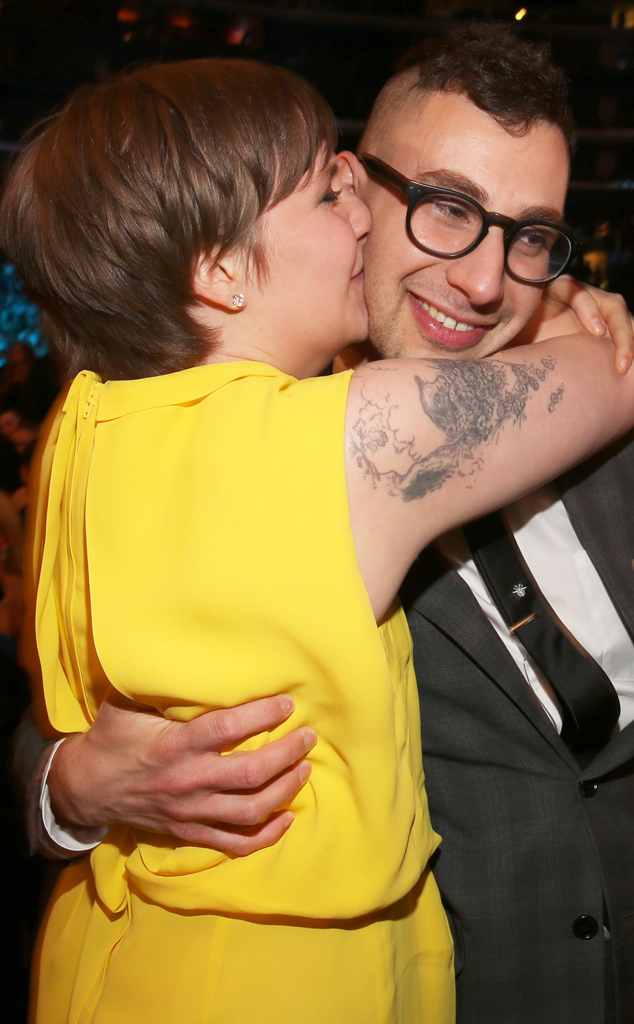 Christopher Polk/Getty Images for NARAS
While Lena Dunham may confess to believing much of what she reads, the Girls creator couldn't help but address the latest tabloid rumor.
After OK! Magazine claimed that 27-year-old star and boyfriend Jack Antonoff had broken up after having a big fight on the streets of NYC, Dunham took to Twitter to laugh off the false report.
"Despite everything I've seen and done, I still believe most of what I read... ...so when an article claimed Jack & I had broken up after a display of street rage, I was all 'what? can't we try and work it out?'" the actress tweeted today.