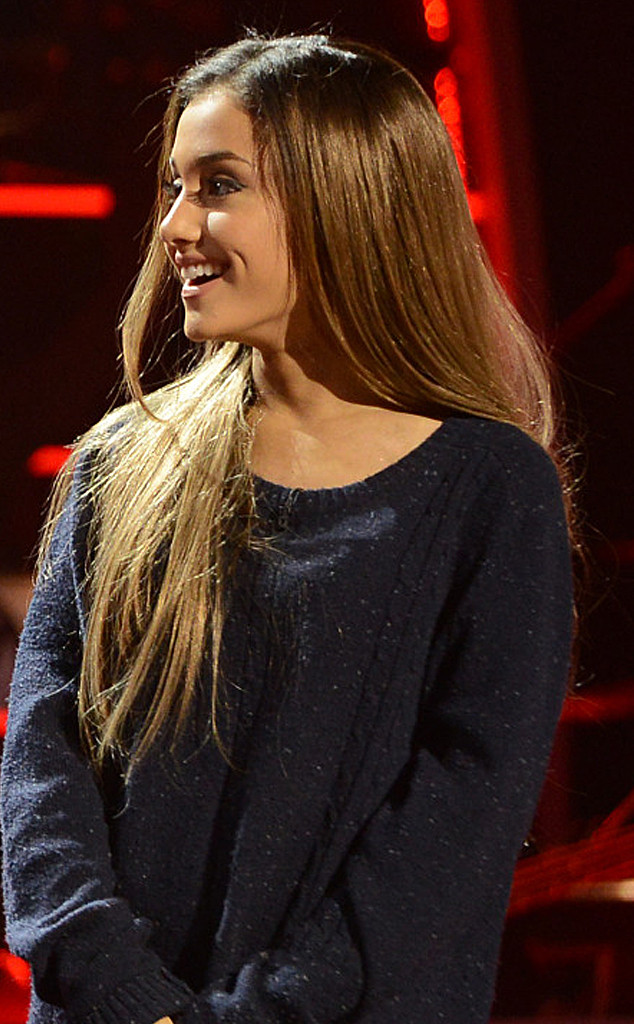 Michael Becker / FOX
Even if you can't name one of Ariana Grande's hit singles, you still might know that she has a signature look: her ponytail. The 20-year-old singer and actress has worn her hair in a half-up pony to so many red carpet events, that it quickly became her trademark look.
After she got some unfair heat from Internet commenters for her permanent ponytail, Ariana took to Instagram to explain her hairstyle, revealing that her hair was left damaged after years of bleaching and dyeing it red for her Nickelodeon show, Sam & Cat.
Back in January she wrote, "As annoying as it is for y'all to look at the same hairstyle all the time, it's all that works for now (and I'm comfortable for the first time in years)."