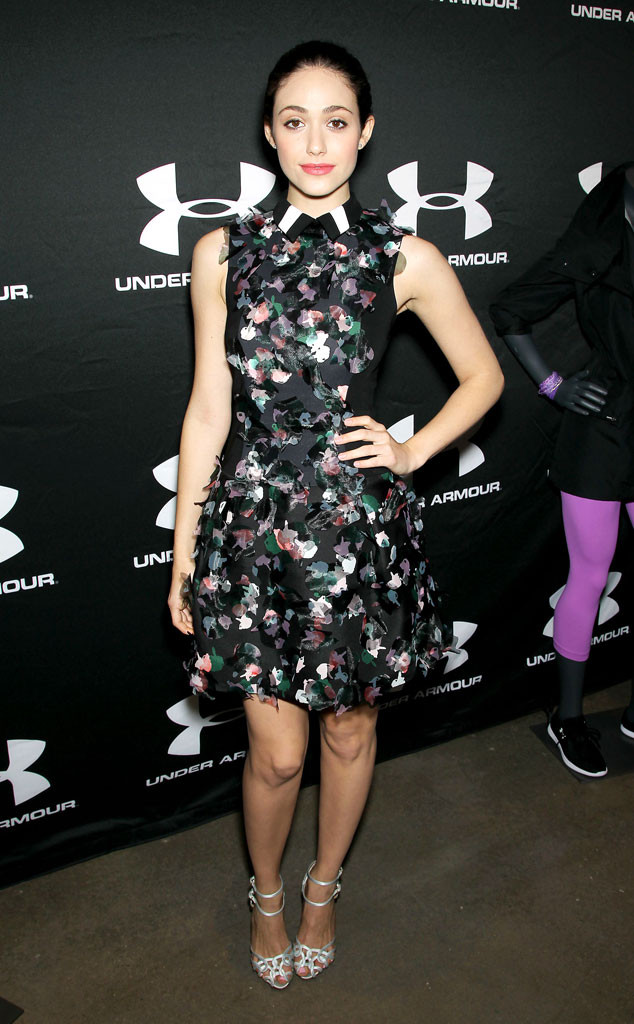 marion curtis/starpix
Emmy Rossum plans on making a bold move at the 2014 Met Gala—literally.
At Tuesday's Under Armour NYC Brand House Opening, the Shamless star gave us a big hint about her gown for the fashion fête: "It's bright! That's all I can say." Well, not all. She also shared that it is not short but a "long" dress.
Now, bright could certainly be a lot of hues but for some reason we're hoping she's talking chartreuse or hot pink.