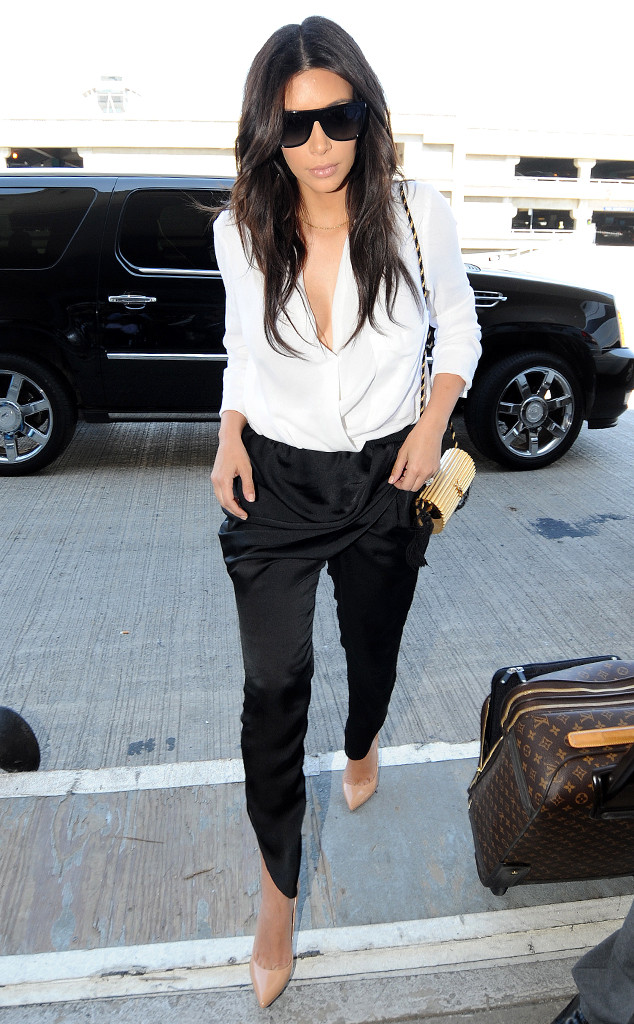 Vladimir Labissiere/Splash News
Kim Kardashian has set a new high for airport style.
The E! star was catching a flight out of Los Angeles this afternoon and she almost looked too good to be getting on an airplane, even if she was headed for first class.
For her trip, Kim was wearing slim-fitting shiny black trousers that draped just so around her thighs but tapered off at a bias around the ankles. Her low-cut white blouse provided a flash of casual cleavage and she accessorized elegantly with nude pumps, a delicate chain necklace and a metallic purse.