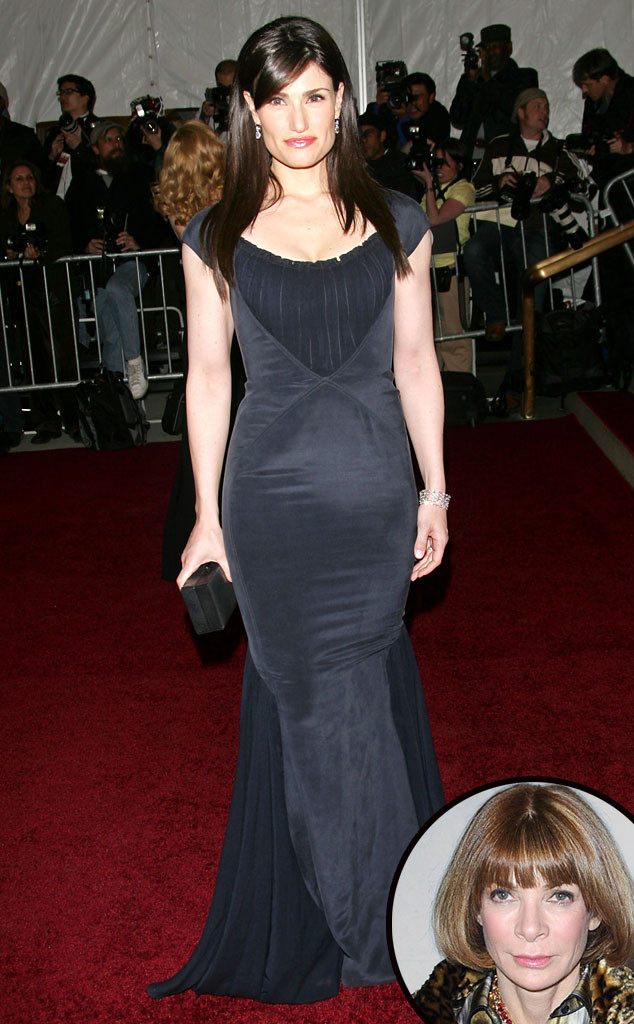 Getty Images
Idina Menzel is getting ready to attend arguably the biggest night of the year for the fashion industry: the Met Gala!
The actress caught up with E! News at the Variety Power of Women luncheon sponsored by HTC One in New York City today where she spilled details on how she's been planning for the fancy occasion.
"I am excited to be attending," she told us. "I don't think I can tell you about my dress because Anna Wintour is helping me so I don't want to say the wrong thing."
She chuckled and added, "It's such a glamorous evening. I went once before and it's so beyond elegant and I don't know it's one of those things I am enjoying. Part of the success I am having is being invited to it and feeling like a princess up there and it's just one of those nights."