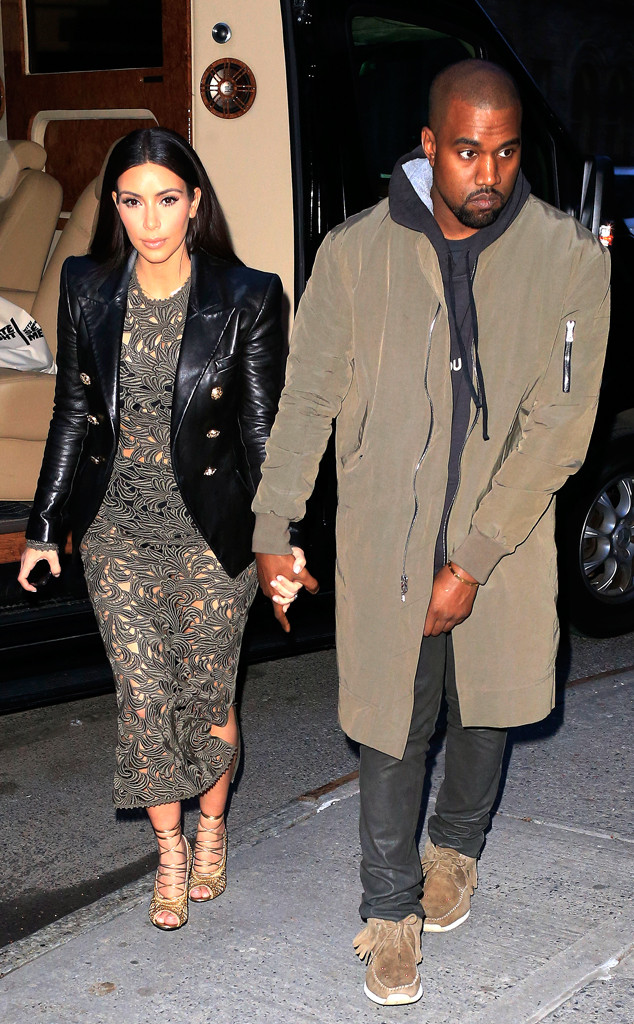 Splash News
Wonder if this stylish group spoke about the April 2014 issue of Vogue?
Kim Kardashian and Kanye West were spotted enjoying dinner with their new BFF Anna Wintour on Tuesday night in New York City.
The 33-year-old E! star held hands with her fiancé as they made their way inside the Waverly Inn to celebrate their cover and spread in the fashion bible with the magazine's editor-in-chief.
The brunette beauty donned a long-sleeved see-through olive lace frock with high-waisted black panties and a black bra, a black leather jacket and strappy gold heels. She wore the same revealing ensemble during her appearance earlier in the evening on Late Night With Seth Meyers.
The rapper coordinated with his ladylove and wore a long green jacket, a black sweatshirt, black pants and tan shoes.