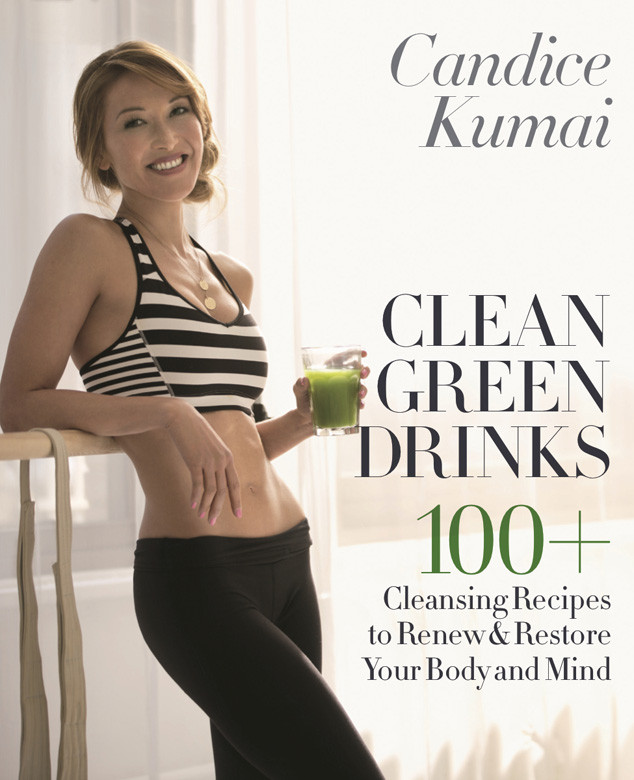 Evi Abeler/Candice Kumai
Chef Candice Kumai is a health food wunderkind and the author of New York Times bestsellers Cook Yourself Thin, The Skinny Bitch, Recipe Rehab and more. She currently serves as the food-editor-at-large for Shape and Men's Fitness magazine and has a new book, Clean Green Drinks, available now.
So, in celebration of all things Earth Day, we tapped Candice to dish on her healthiest (and yummiest!) juices and smoothies. Keep reading for her favorite recipes! And be sure to tune in to E! News tonight at 7/6c to see Candice make a perfect Earth Day-worthy drink.
-----------------------------------------------------------------
Wave a magic wand and begin to undo all the "bad" choices you've made over the past few months. That extra champs at the bar, the late night greasy pizza you couldn't resist, the unhealthy all-nighters at Coachella—prepare to undo the damage.
Imagine you could erase every dietary sin, and strip away the unwanted poisons that linger in your body: fat, sugar, salt, even pesticides and other unnatural additives and ingredients—shedding unwanted pounds to reveal your sexiest beach body ever.