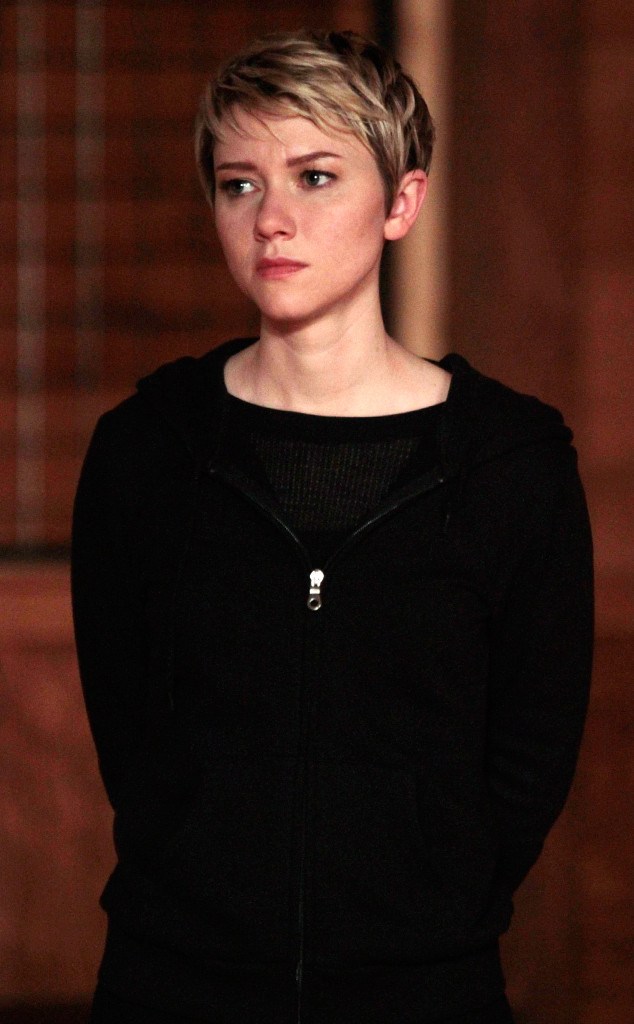 Giovanni Rufino/FOX
Warning, majors spoilers for The Following's last episode (and death!) ahead.
Ding-dong, the most loyal Joe Carroll (James Purefoy) follower is dead!
In season two's penultimate episode, The Following's fans were shocked to see Emma (Valorie Curry), arguably the show's most polarizing character, finally die at the hand (or, um, stake?) of Claire (Natalie Zea), Joe's believed-to-be dead ex-wife. And before you get to thinking Emma isn't really dead (Hey, crazier things have happened on the Fox hit series!), Curry, who had been with the show since the pilot, tells E! News, "She's so dead. Like, really, really dead."
We chatted with The Following's latest (and most major) casualty after the shocking episode to find out how she felt about Emma's ultimate fate and how she originally thought the character would die. Plus, find out why she got mad when we compared Emma's death to Game of Thrones' latest shocking kill. (Spoiler warning: The Following and Game of Thrones spoilers ahead!)