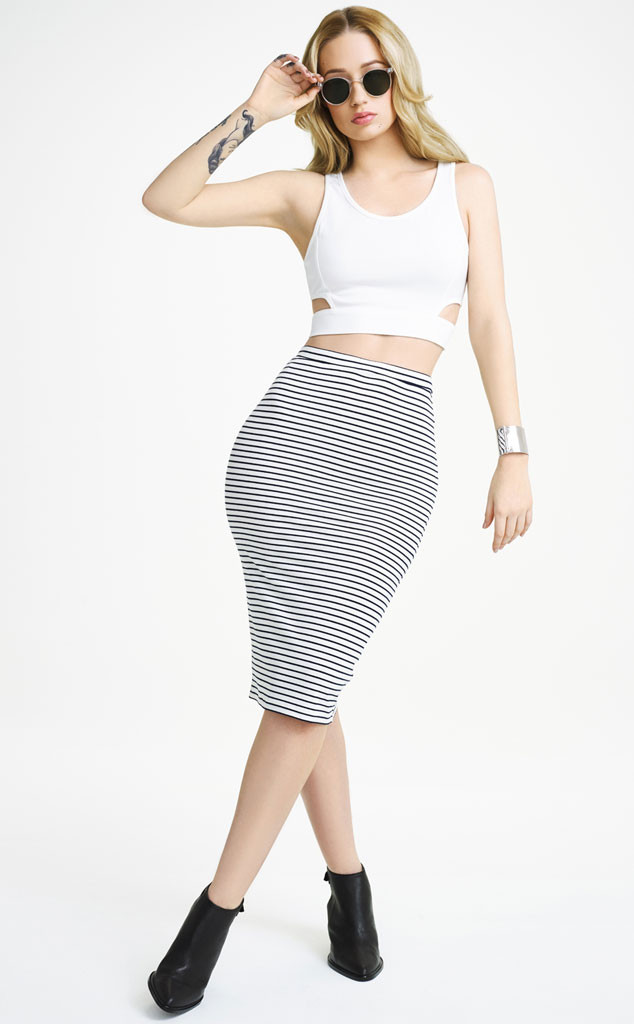 Courtesy: Revolve
Iggy Azalea is so fancy!
Just take a look at these fresh new summer campaign images from Revolve starring the singer, and it's evident that she has a lot to offer the fashion world.
The blond beauty looks hip, edgy and also incredibly elegant while posing in a number of fun and flirtatious looks from the leading e-commerce brand.
"Excited to announce that I'm the face of @revolveclothing's summer campaign #RevolveXiggy" she tweeted yesterday to her fans yesterday.
Admittedly, we're suddenly inspired to do a little shopping ourselves after scanning these stylish pics!