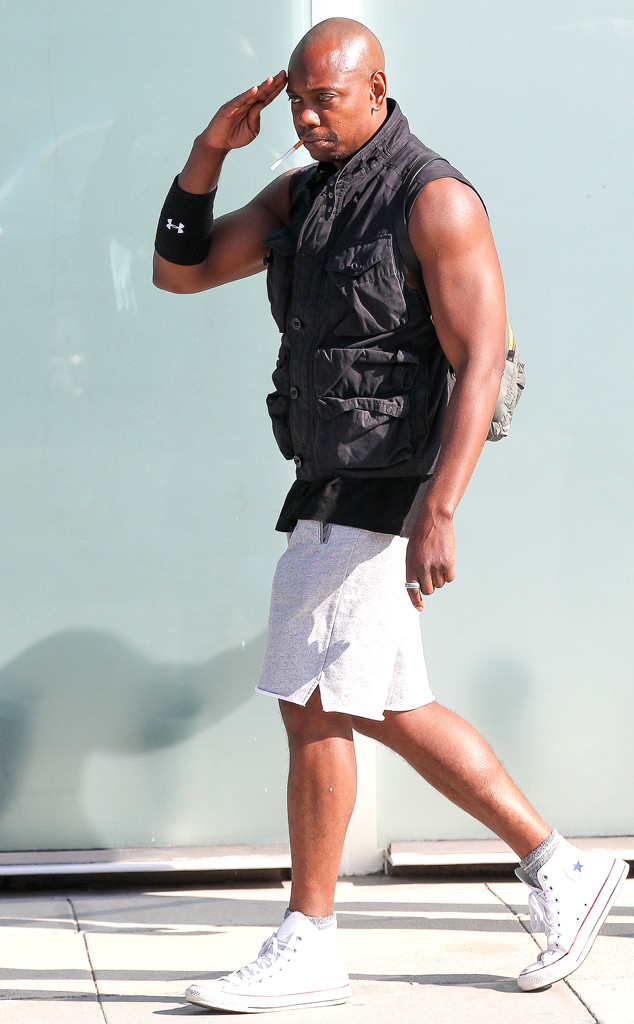 Pixplus/Bauergriffin.com
Dave Chappelle's been pumping some iron!
The 40-year-old funnyman was spotted leaving the gym in L.A. this week looking surprisingly buff and a lot bigger than we remember him. Dressed in white converse, white shorts and a black vest with a black sweatband around his arm, Chappelle showed of his impressive biceps. He gave the paparazzi a salute while holding a cigarette between his lips.
One thing's for sure: Chappelle has been working out a lot since we last saw him!
Chappelle has pretty much been staying out of the public eye for the past year. His last tweet was on Mar. 25, 2012.