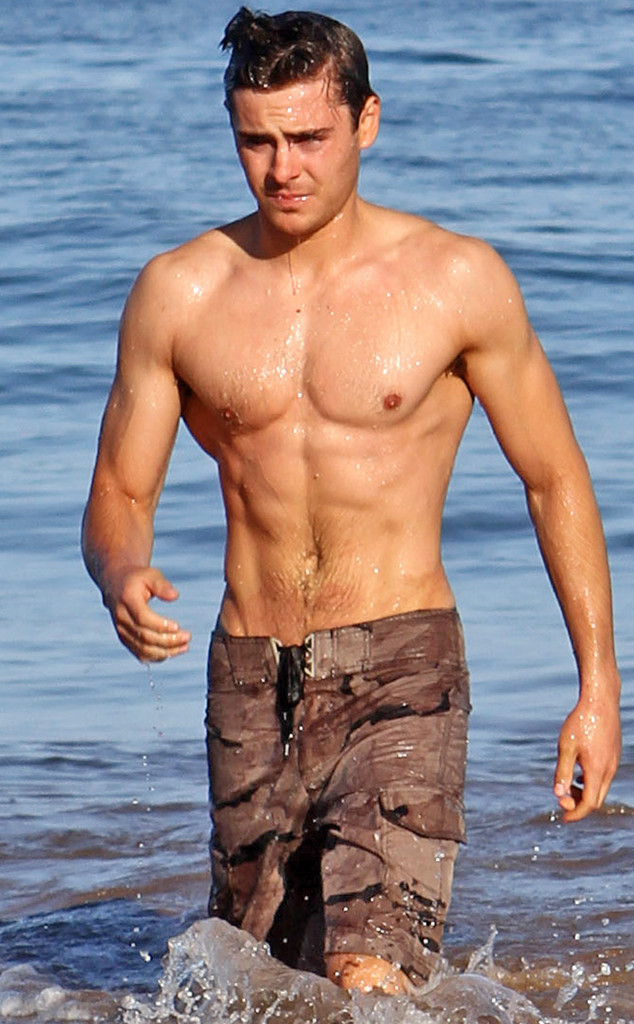 Dave / Splash News
Zac Efron has a flawless body and, lucky for all of us, he isn't shy about showing it off!
It was no surprise when the Neighbors star picked up an award for Best Shirtless Performance at Sunday night's 2014 MTV Movie Awards, since not many can compete with divine his sculpted pecs, rock-hard abs and bulging biceps.
Whether he's emerging from an ocean soaking wet or naked planking on a toilet in That Awkward Moment, the 26-year-old hottie makes us all wish that he would forgo shirts (or clothes) every single day!