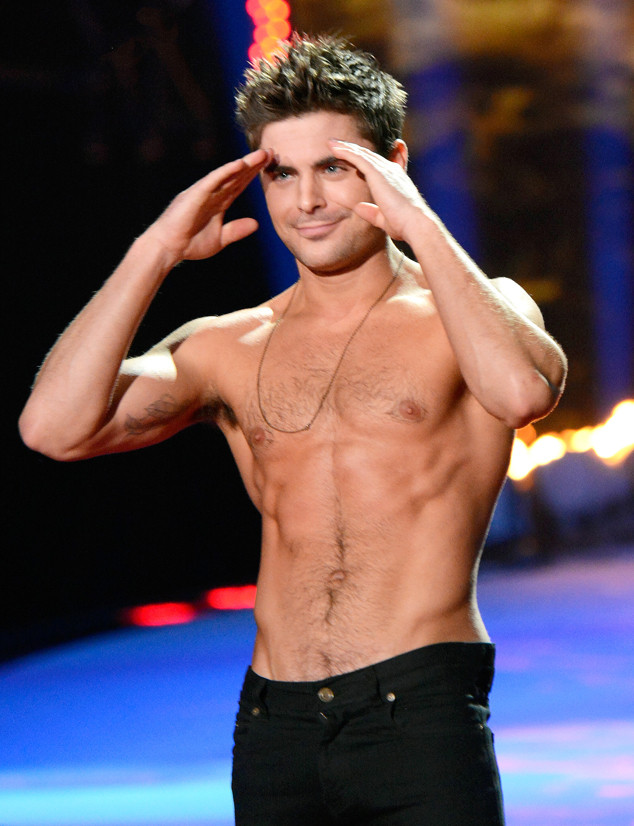 Kevin Mazur/WireImage
Um, yes please!
Bravo to Rita Ora because she gave viewers exactly what they wanted. The Brit singer took the stage with fellow beauty Jessica Alba at the 2014 MTV Movie Awards to present the nominees for Best Shirtless Performance, and whaddya know? The winner was Zac Efron.
(Or Eeeee-fron, according to Alba.)
The hunky actor, who was wearing a chambray button-down, went up to accept the prestigious award that he deserved and found himself a little speechless. "I don't know what to say," he told the screaming fans.