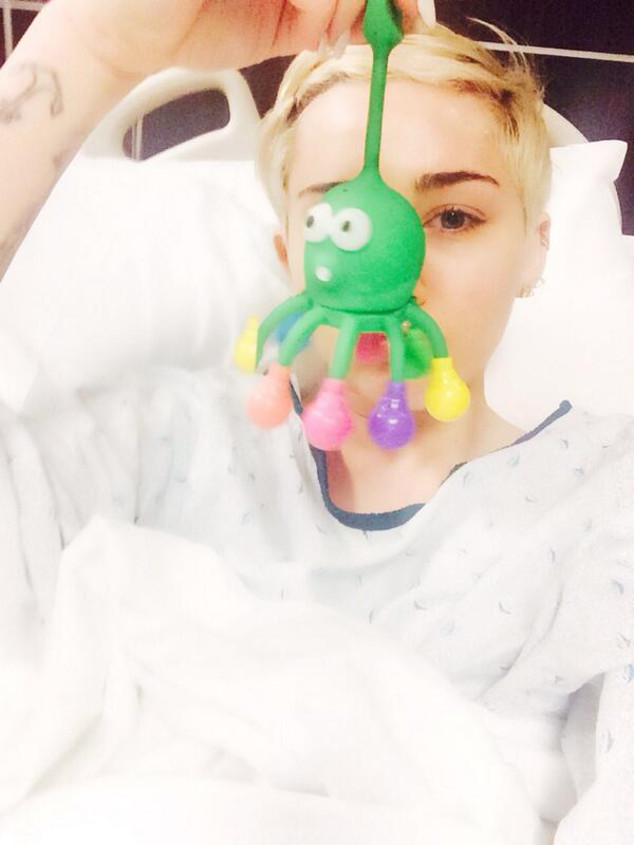 Twitter
Unfortunately, Miley Cyrus isn't back to 100 percent yet.
E! News has learned that the singer will stay at the hospital for her severe allergic reaction, and is "devastated" about missing her Bangerz concerts.
"Miley was suffering from a sinus infection during her tour in N.C. a week ago. She was prescribed the antibiotic cephalexin which she has now suffered an extreme allergic reaction to," Cyrus' rep exclusively tells E! News.
"This type of extreme reaction can last from 5 to 27 days in these types of cases. She will remain hospitalized and is under a Doctor's care until we see some improvement in her condition and is asking for your compassion and privacy at this time. Miley is devastated about missing shows and possibly disappointing her fans."