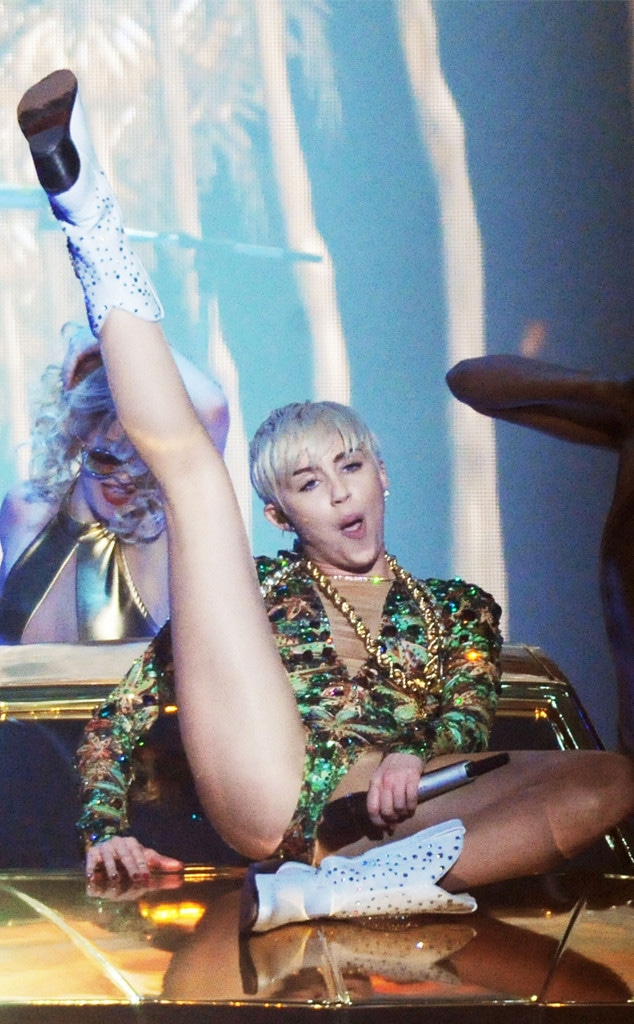 Chris McKay/WireImage
Miley Cyrus is feeling pretty under the weather.
The 21-year-old singer has come down with a case of the flu and is too sick to perform tonight, multiple sources confirm to E! News. Cyrus was forced to cancel her Bangerz tour concert in Charlotte because she is having major "throat and sinus" issues.
Additionally, a Bangerz tour rep confirms tonight's show is postponed but that the next show in Raleigh tomorrow is still on at this point. An announcement may come soon regarding possible reschedule dates for Charlotte.
A tour source says that if Cyrus doesn't rebound though, her Raleigh show tomorrow night could also be postponed. The "Wrecking Ball" singer is also supposed to perform in Washington, D.C., on Thursday followed by an Auburn Hills, Mich., show on Saturday.
While Cyrus hasn't made mention of her flu on Twitter yet, she did recently write, "excruciating pain."
Cyrus' sickness comes on the heels of her dog Floyd recently dying. While perfoming at Barclay's Center in Brooklyn over the weekend, Cyrus paid tribute to her beloved pet by dancing around a giant replica of the late Alaskan Klee Kai.
Feel better, Miley!