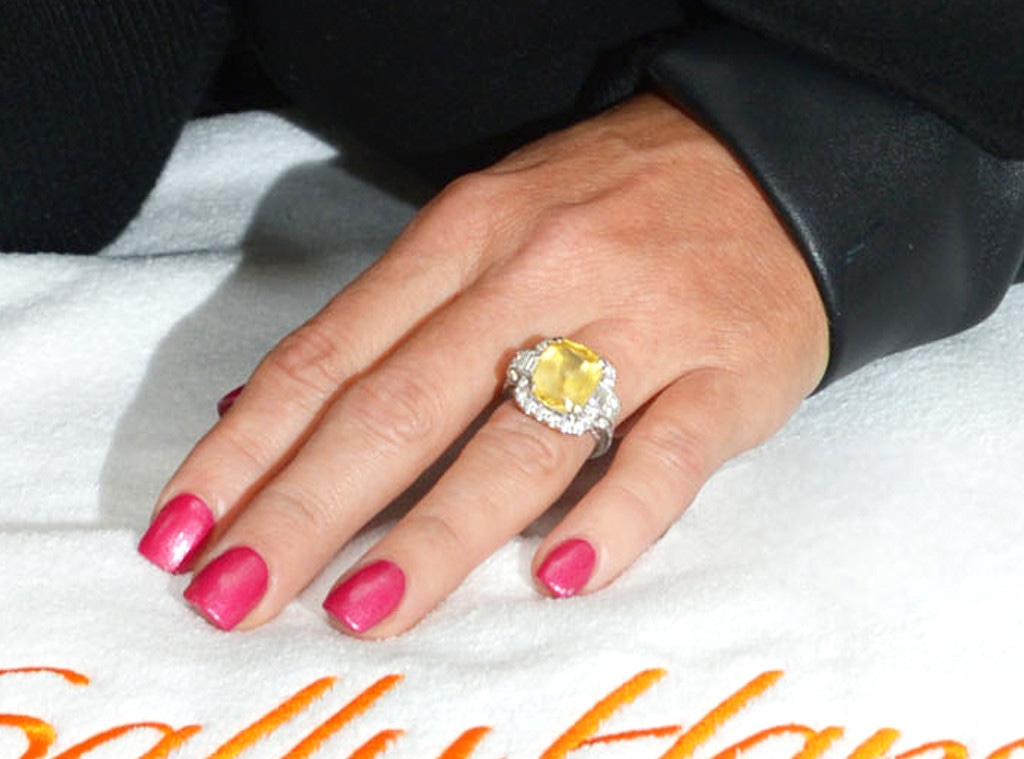 Michael Simon
We've got all the exclusive details on Jenny McCarthy's engagement ring!
Earlier today, the 41-year-old View co-host announced she is engaged to Donnie Wahlberg—she also debuted her massive yellow sapphire bling on the morning talk show. And now, Daniel Arik, owner of Newport Jewelers, is giving us the exclusive scoop on McCarthy's ring.
"Donnie was referred to us by a good friend," Arik tells E! News. "He came in just before St. Patrick's Day. He had an idea of what he wanted and was part of the design process."
"When he first came in, we showed him a few rings and he chose bits and pieces from each ring that he liked, we then combined what he liked and created a custom ring," he explained.
Arik said the color of the ring was a given because, "Jenny wanted the yellow."
As for the finished product, Arik said, "The ring is over 10 carats. The band is 18-karat white gold although you can't see the band because it's covered with diamonds. We did a custom basket for the sapphire. There is a row of diamonds around the center and from the side view there is a custom made gallery of diamonds."
"He was blown away, he absolutely loved it," Arik added.
—Reporting by Sara Kitnick