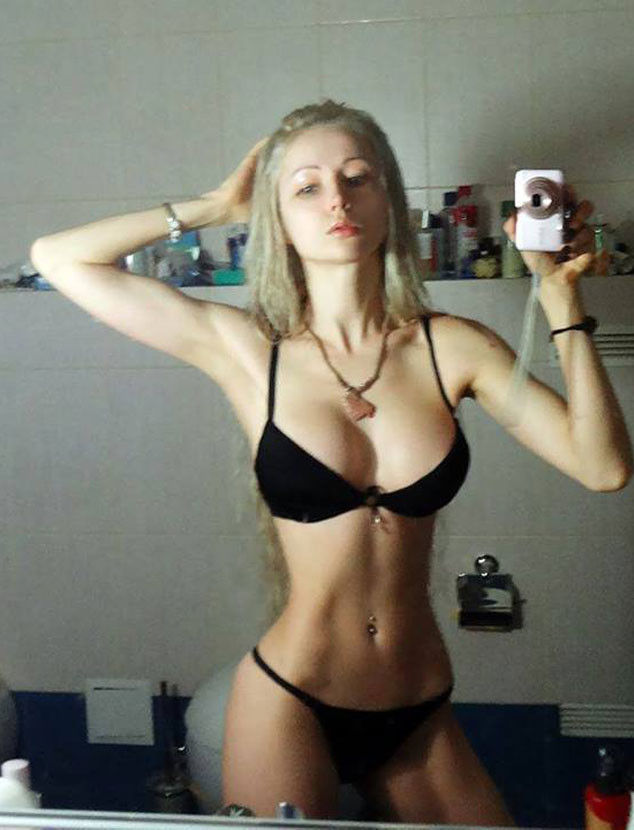 Facebook
Every doll has to take off her makeup at the end of a long day, and "Human Barbie" Valeria Lukyanova is no different.
The controversial 28 year old posted a barefaced bikini selfie on Facebook Monday, showcasing her impossibly tiny waist and admittedly enhanced breasts in the shot.
Valeria, who makes use of contact lenses, stage makeup and hair extensions to achieve her full doll-like appearance, looks a bit less plastic when she's au naturel. But it's exactly for these reasons that "Human Ken" Justin Jedlica isn't impressed by her committed efforts to look like a toy.