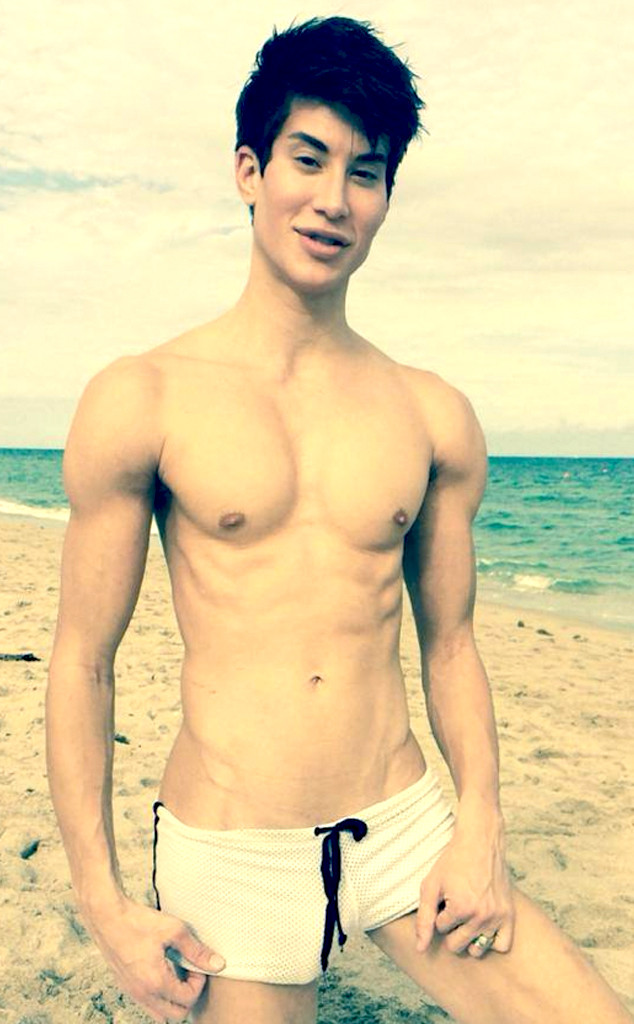 Facebook
Plastic Ken dolls might not be anatomically correct, but the real-life version of Barbie's guy is fully equipped downstairs. Meaning? Yes, dolls, "Human Ken" Justin Jedlica has a penis.
In an interview with the Daily Beast published Monday, the 33-year-old Chicago-based man says "haters" often ask him if he wants to "cut off" his genitalia to be more like the androgynous toy. "And I'm like actually, I wish it [my penis] was dragging on the ground like anime," he says with a laugh.
He's spent $170,000 on "149 cosmetic procedures" and "19 actual full-on surgeries" to enhance his looks so far, but he doesn't think he suffers from body dysmorphic disorder. "My view of myself is very realistic," he explains. "I think I'm blessed to have the body I have, and [plastic surgery] has just become something that's fun and cool."