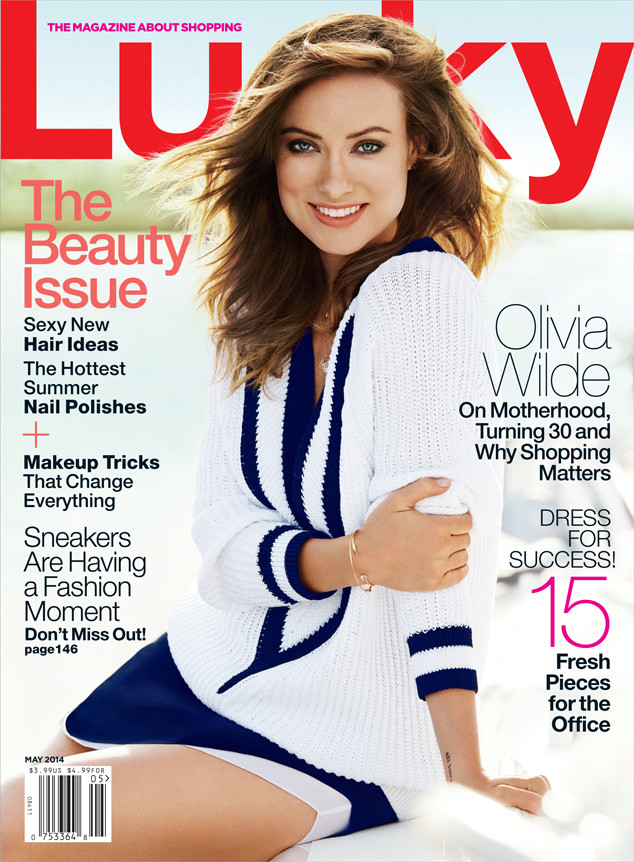 Lucky Magazine
Although Olivia Wilde's new Lucky cover and corresponding fashion spread show no sign of her baby bump (clearly shot months prior), the star has plenty to share about her pregnancy in the interview. Mainly, the major changes her body been going through.
"I just thought, oh I'm going
to hide this forever. But I ended up
 getting kind of excited to show the 
bump, as a badge of pride," the expecting star shares in the May 2014 issue. "Like 'I'm a woman! Look at me making a human! I am a goddess!'"