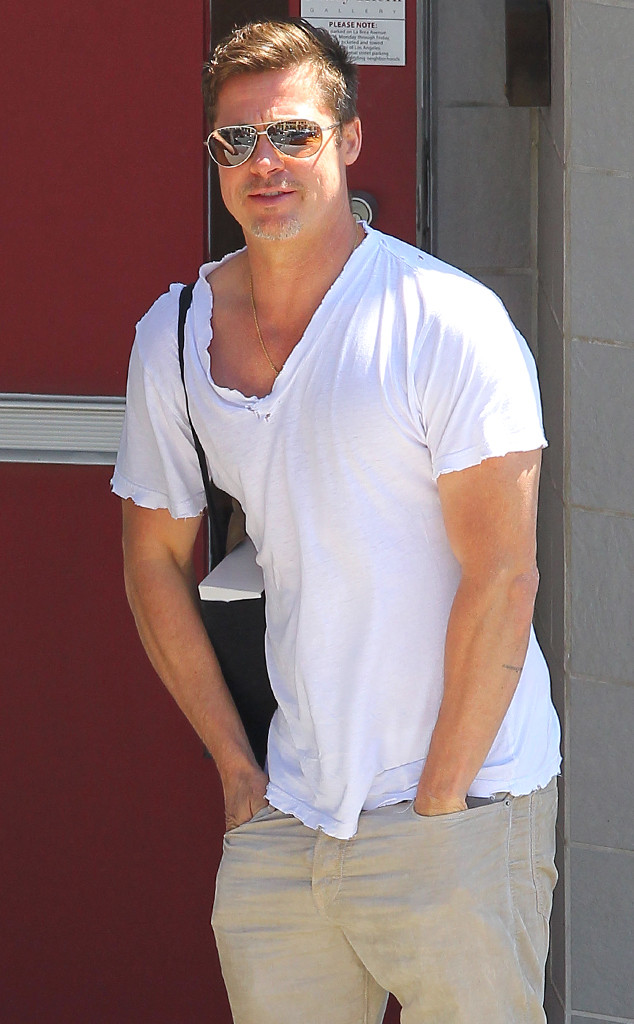 Dmac/FAMEFLYNET PICTURES
Brad Pitt goes from shooting pictures to shopping for them.
The actor, who has proven to be adept at the former, was spotted doing the latter today.
The 50-year-old star was out Friday perusing the fine photography at the Fahey/Klein Gallery in Los Angeles. And by the looks of the black bag draped over Pitt's broad shoulder, he wasn't just a looky-loo. The Oscar winner appears to have picked up some art on his way out of the exhibition.
Unfortunately, the handsome star also picked up a parking ticket, according to an eyewitness.