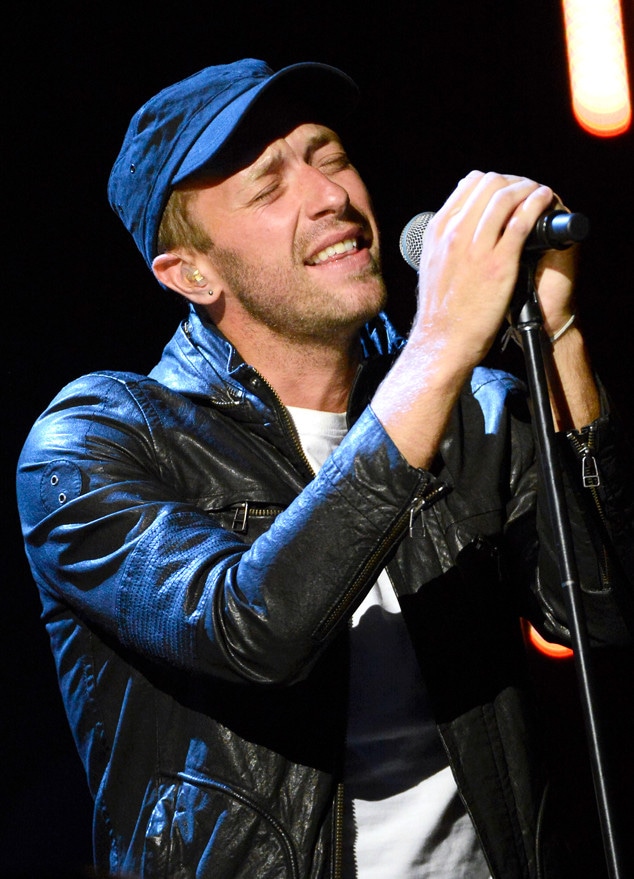 Kevin Mazur/WireImage
Chris Martin didn't particularly look like a man who had recently "uncoupled," consciously or otherwise.
Minus the missing wedding ring, that is.
The Coldplay frontman was at the Rock and Roll Hall of Fame induction ceremony in New York to honor 2014 inductee Peter Gabriel, and the recently separated musician was in fine spirits onstage for the occasion.
"I could't be more thrilled to be here," Martin told the audience at Brooklyn's Barclays Center during what was his first public appearance since he and Gwyneth Paltrow announced last month that they had split up.
Martin's biblical references, starting with his plan to "read from the book of Genesis," were also a big hit with the crowd. "An angel of the Lord descended and appeared to Phil the Collins," he began his narrative.
Questioning aloud why people such as himself were such big fans of Gabriel, who was previously inducted as a member of Genesis but is now going into the Hall as a solo artist, Martin provided a possible answer.
"He's a curator and an inspirer, and he helped John Cusack get his girlfriend back in Say Anything," he mused before joining Gabriel for a rendition of "Washing of the Water." (Gabriel didn't leave fans wanting—he launched into "In Your Eyes" a little later.)
Martin was spotted ring-less out in New York earlier today, the first time he'd been snapped on the street since the split news broke. He and Paltrow were in the Bahamas with their kids when the announcement was posted to Gwyneth's Goop blog, having savvily jetted out of town in anticipation of the media scrum.
Paltrow, meanwhile, was spotted out last night and again today in Los Angeles. Paparazzi didn't get an angle on her left hand these last couple of times, but the Oscar winner and lifestyle maven was still wearing her wedding ring while out on Tuesday.