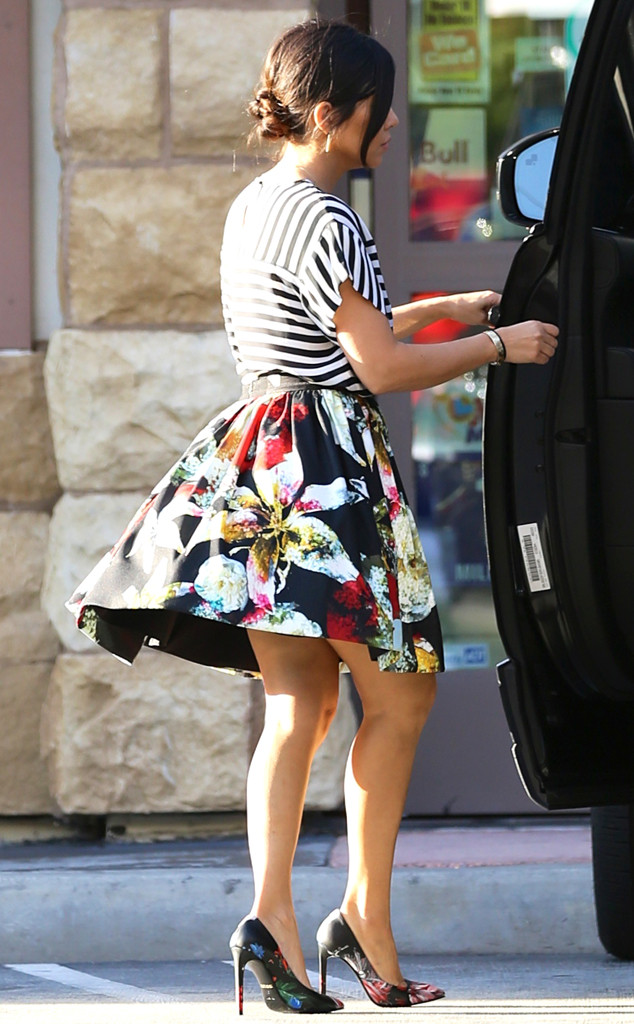 Splash News
Careful, Kourtney Kardashian!
The 34-year-old beauty was snapped looking flawless and fresh while heading to a political campaign event on Tuesday, but her look was nearly ruined when a small gust of wind kicked up her skirt.
Luckily, the Keeping Up With the Kardashians star managed to avoid a wardrobe malfunction, although she did find herself caught in a mini Marilyn Monroe moment, turning the fashion mishap into a timeless trend.
Kourtney looked gorgeous in her pretty ensemble and opted to mix prints for the occasion, stepping out in a striped shirt and floral skirt. She added a pair of floral pointed-toe pumps to her look and wore her hair pulled back in a loose, low bun.
The E! star, along with her sister Kim Kardashian as well as Nicole Richie and Katy Perry, attended an event for self-help author-turned-congressional candidate Marianne Williamson last night in Los Angeles.