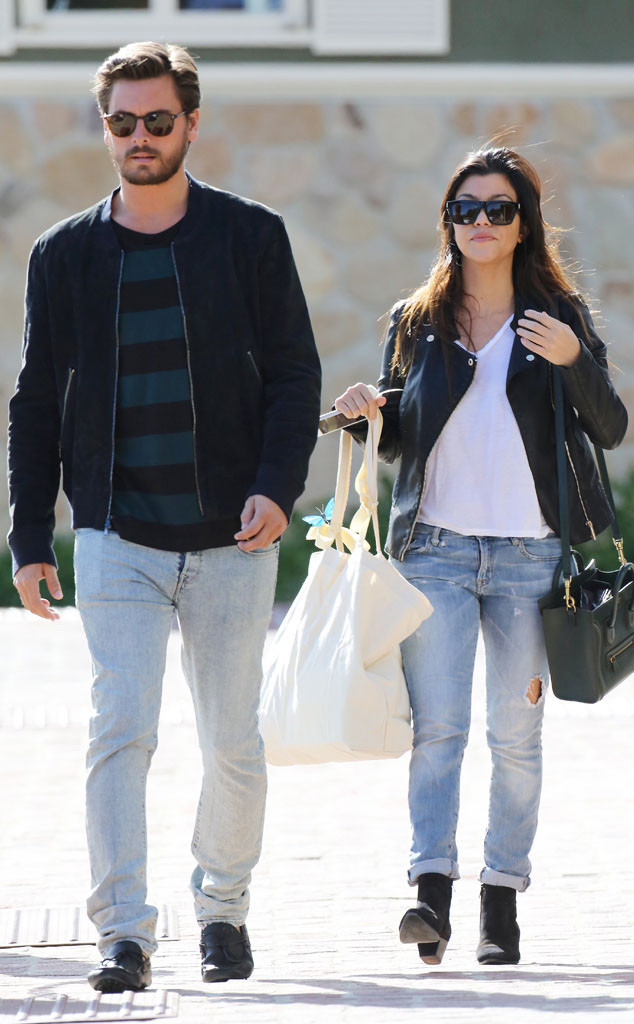 FK-Juliano/X17online.com
We finally know why Kourtney Kardashian and Scott Disick skipped the Kardashian family's big vacation to Thailand!
The cute couple ended up not traveling to Asia because Kourt and their two kids, son Mason and daughter Penelope, came down with a cold and were too sick to fly across the globe, a source tells E! News.
Instead, Kourtney, Scott and kids have been lying low at home in L.A. while the rest of their famous fam (including Kim Kardashian, Khloe Kardashian, Kris Jenner, Bruce Jenner, Kendall Jenner and Kylie Jenner) explored the sights of Thailand. Kourt and Scott also recently enjoyed a mini-getaway to Santa Barbara together while their family was away.