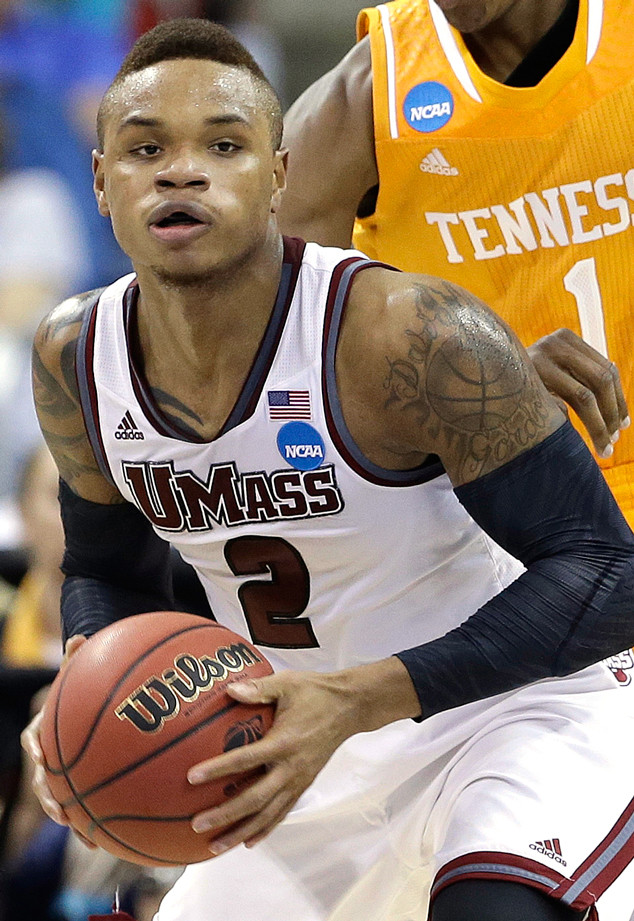 AP Photo/Gerry Broome
Less than two months after Jason Collins signed with the Brooklyn Nets and became the first openly gay athlete in the NBA, a college basketball player has now followed suit.
UMass guard Derrick Gordon made history today when he became the first openly gay active men's player in NCAA Division I basketball.
The 22-year-old athlete first came out to his teammates last week with the support of his coach Derek Kellogg, who broke the ice for Gordon before the basketball star shared his truth with his team.
"Awesome, actually," Gordon said with a smile in an interview with ESPN when asked how he felt after telling his teammates. "I honestly thought I wasn't going to feel this way for three, four years later...me coming out, it's an indescribable feeling, honestly."