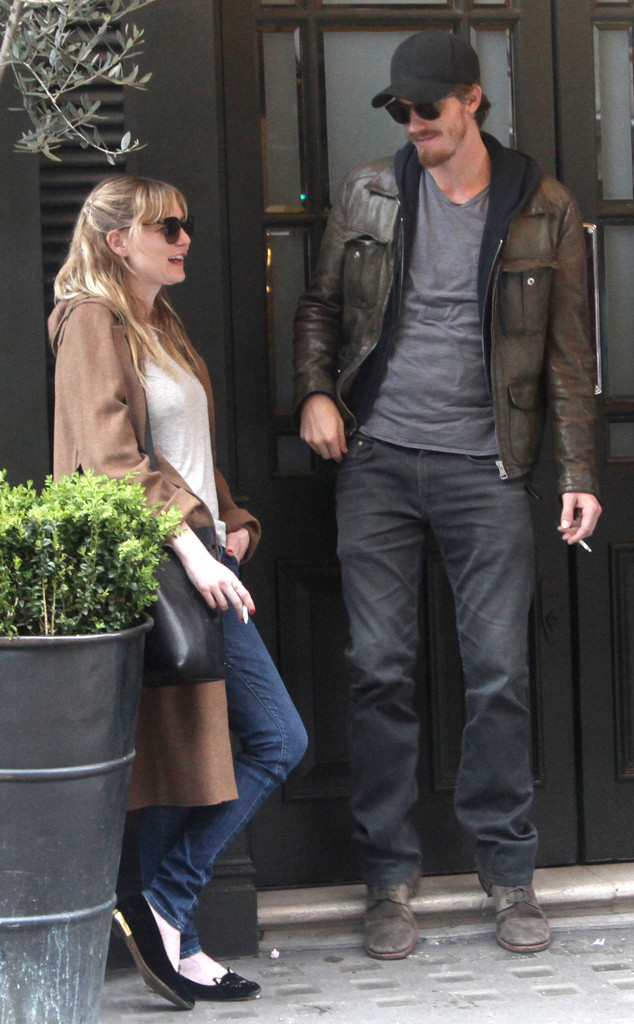 Splash News
Kirsten Dunst recently raised some eyebrows when she shared her thoughts on the subject of gender.
But it seems as if boyfriend Garrett Hedlund might just be in agreement with her views.
After all, the two were spotted happily enjoying each other's company while smoking cigarettes together in London on Monday.
In the May issue of Harper's Bazaar U.K., Dunst told the magazine, "I feel like the feminine has been a little undervalued. We all have to get our own jobs and make our own money, but staying at home, nurturing, being the mother, cooking—it's a valuable thing my mom created."