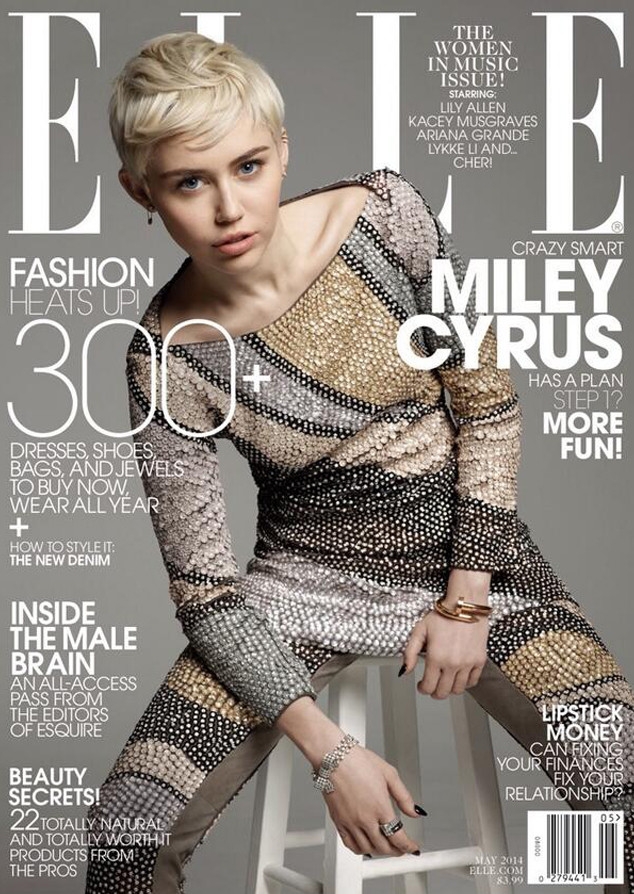 Elle
Miley Cyrus is gracing the cover of Elle magazine's May cover—and she's all covered up!
The "Adore You" singer is seen donning a Marc Jacobs gray sequined jumpsuit and her signature platinum cropped hairdo.
Cyrus tweeted out the first image of the cover and wrote, "#ElleYeah @ELLEmagazine @MarcJacobsIntl 1"
The 21-year-old songstress is currently the face of the fashion house's spring-summer 2014 campaign and has been featured in several of its print ads so far.
And it's no secret that she's a big fan of the fashion designer, considering that she famously wore a sheer mesh gown of his at the 2013 Met Gala in New York.
But aside from landing the coveted cover, Cyrus has been tweeting her despair after the passing of her dog Floyd last week.