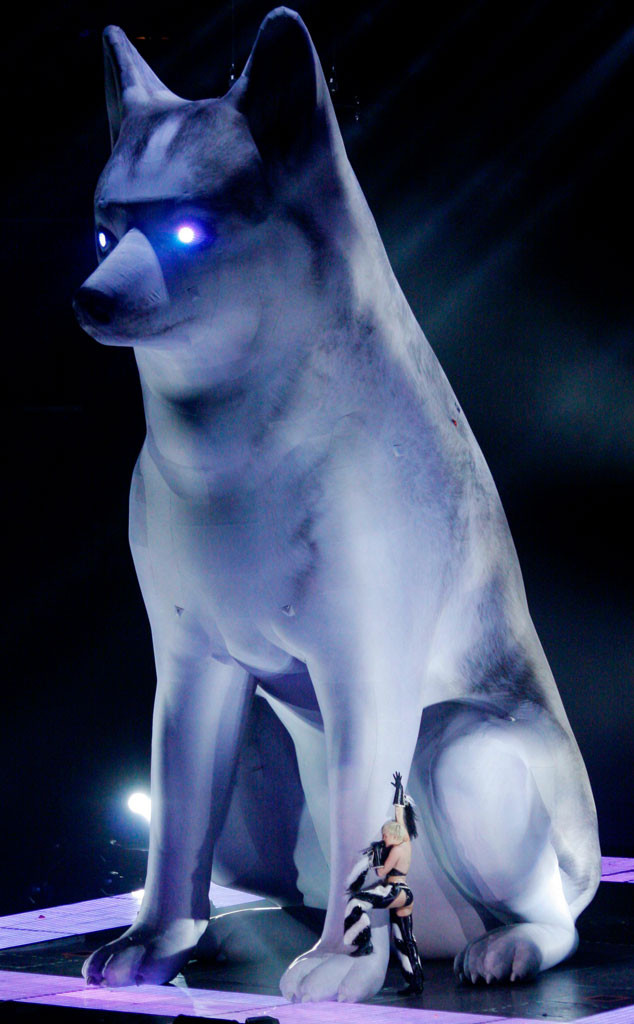 George DeSota/jpistudios.com
Miley Cyrus' beloved dog Floyd is gone, but he's certainly not forgotten!
The 21-year-old singer put on a brave face in the wake of her favorite pup's tragic death, performing Saturday at Brooklyn's Barclays Center and serenading an enormous, robotic-looking replica of her late Alaskan Klee Kai.
Mama Tish Cyrus knew Miley's "heart was broken," and on Friday morning, she surprised her daughter with a puppy named Moonie. "no one could ever replace my baby Floyd," Miley clarified on Twitter, "but this precious angel is lendin me some fur to cry on along with my other babies."