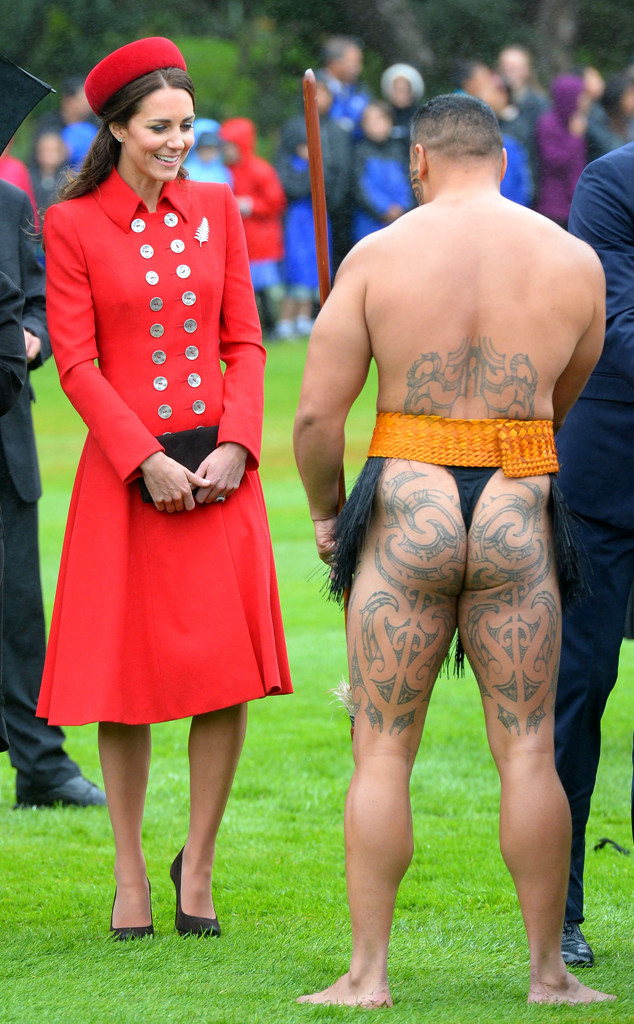 Tim Rooke/Rex/REX USA
What a welcome!
Prince William and Kate Middleton kicked off their royal tour in New Zealand Monday. Before he greeted the famous family on the tarmac, a proud Prime Minister John Key told his 107,000+ Twitter followers, "The Royals have arrived in Wellington. Let's make them feel welcome, New Zealand."
After touching down with Prince George (and new nanny Maria Teresa Turrion Borrallo in tow), they headed to Wellington's Government House, where George watched proceedings from the window.
The Duke and Duchess received a traditional Hongi welcome from Maori elders Hiria Hape and Lewis Moeau, which involved pressing their noses and foreheads to the elders' noses and foreheads.
The Maori ceremonial welcome, also known as the Powhiri, included several speeches, as well as dancing and singing. The Duke then inspected a Guard of Honor before a 21 gun salute was fired.