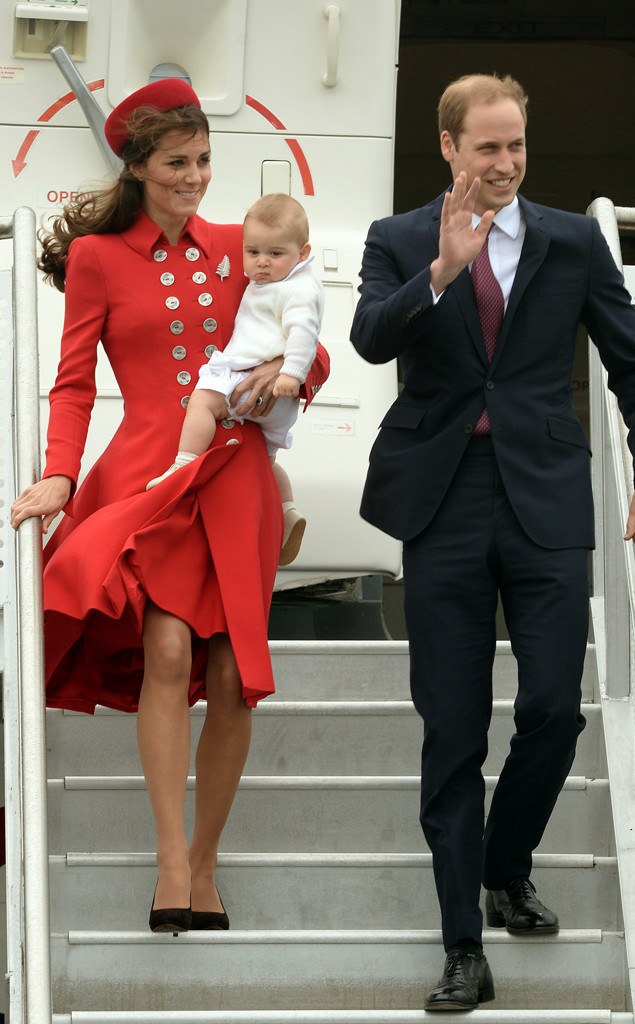 Anthony Devlin/PA Wire/Press Association via AP Images
Prince William, Kate Middleton and Prince George's three-week tour Down Under has officially begun.
The royals landed at the Military Terminal at Wellington Airport Monday morning local time to begin their highly anticipated trip in New Zealand and Australia.
The Duchess of Cambridge toted the adorable 8-month-old on her hip and the Duke of Cambridge waved as the family disembarked from the Royal New Zealand Air Force aircraft, their connecting flight from Sydney.
The 32-year-old kicked off the trip in style, clad in a Catherine Walker button-adorned red coat, a silver fern diamond and platinum brooch borrowed from Queen Elizabeth II, a scarlet Gina Foster pillbox hat and black pumps. The well-behaved alert tiny prince, with his perfect round cheeks and soft blond hair, looked positively precious in a cream sweater, white shorts and little booties. The 31-year-old sported a dark suit with a red and blue patterned tie.