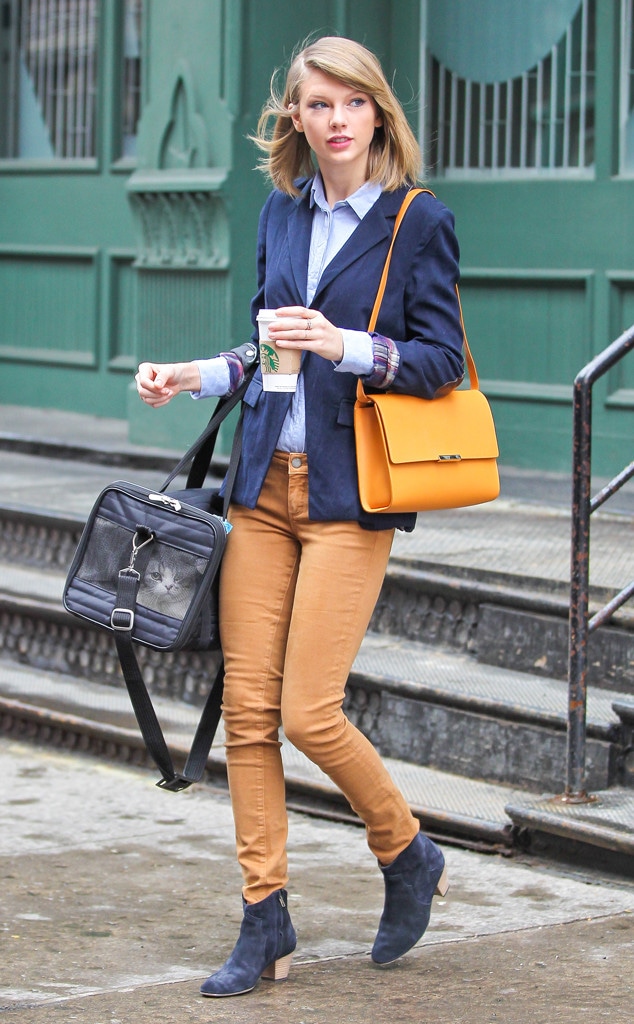 AKM-GSI
Taylor Swift has been hanging out in New York City for the last two weeks and now it looks like she will be spending even more time in the Big Apple.
E! News has confirmed the pop star has just purchased a $19.9 million penthouse in Manhattan. For weeks rumors were swirling that the country singer was on the hunt for a West Village or SoHo townhouse, but as it turns out she will be settling down in the Tribeca neighborhood. An area that already has quite a bit of star power. Her neighbors will include Jay Z and Beyoncé, Gwyneth Paltrow and Bethenny Frankel.
When Swift buys real estate, she goes big. Like, entire floor big. Yes, the 24-year-old bought, not one, but two penthouses in the downtown building, which totals up to a combined 8,018 square feet. That's almost as spacious as the 11,000 square foot Rhode Island mansion, which she nabbed for $17.75 million last year.
Despite owning property all over the country, Swift recently told Time magazine that she always consider Nashville her permanent home: "It's hard to describe why you consider a town your home base, except that when people ask me 'Where's home?' I don't even think before I say 'Nashville'."
She continues: "I spend as much time in Nashville as I can. The cool thing about spending time in Nashville is that no one knows when I'm there. In New York and L.A., there are photographers waiting on the street, and it seems like every errand I run is photographed and documented."
Indeed, in the last two weeks since Swift has been in NYC we've basically seen a snapshot of her each day. Just yesterday, she was captured strolling with gal pal Karlie Kloss. Good thing she's now has an enormous flat to escape to!
—Additional reporting by Lindsey Caldwell and Senta Scarborough