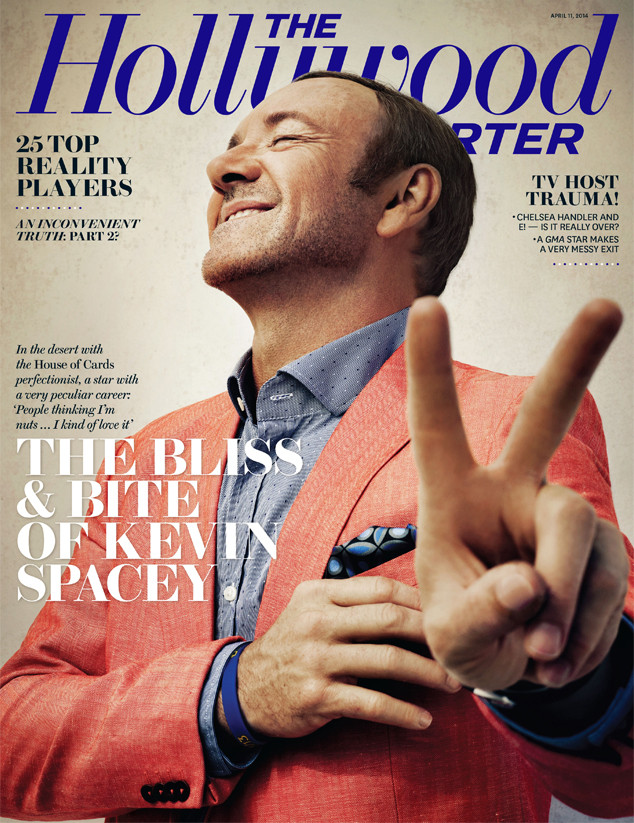 The Hollywood Reporter
Two-time Academy Award winner Kevin Spacey has earned the right to be selective when it comes to choosing movie roles in the Hollywood biz—a fact which he's not afraid to admit.
"Unless it's Martin Scorsese, and it's a really significant role, f--k off," he says in a new interview with The Hollywood Reporter. "I'm not playing someone's brother. I'm not playing the station manager. I'm not playing the FCC chairman."
Of course, his attitude doesn't come without merit, considering the critically acclaimed thesp was most recently nominated for a Screen Actors Guild Award for Outstanding Lead Actor in a Drama Series for his role as Frank Underwood on the hit Netflix series House of Cards.
Prior to that, he was nominated for both an Emmy and a Golden Globe thanks to his performance on the show, which has received rave reviews in addition to developing a loyal legion of fans.