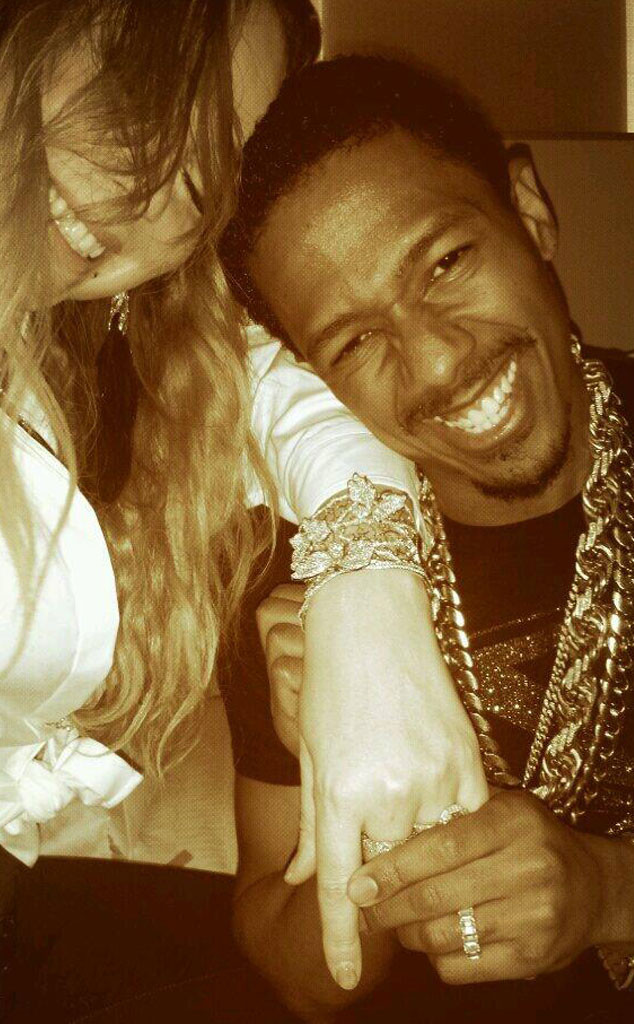 Twitter
After all, diamonds are a girl's best friend.
Mariah Carey received quite the birthday—or as she likes to call it, her anniversary— present from her husband Nick Cannon on Thursday. Naturally, the pop icon took to Twitter to show off her new beautiful piece of jewelry.
"Nick surprised me for 3/27 with a stellar diamond bracelet encrusted with 3 floating butterflies!" the songbird captioned a close-up photo of the blingtastic duo flaunting the impressive and intricate cuff.
Only the best for the singing sensation on her big day.