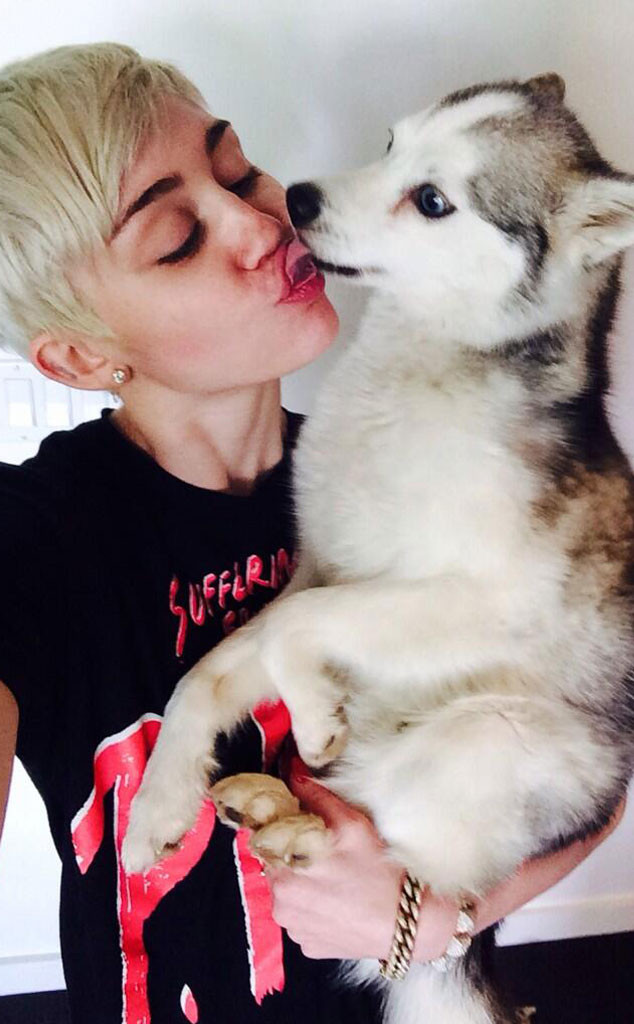 Twitter
Miley Cyrus is mourning the loss of her beloved dog Floyd.
A source tells E! News exclusively that the 21-year-old's Alaskan Klee Kai pet pooch was close to 4 years old when he passed away and the cause of death appears to be natural.
"Yesterday was a really tough day," the source explained. "Miley is devastated."
The "Adore You" crooner is set to take the stage on Wednesday evening in Boston and the Bangerz concert is expected to be "very sad."
A giant blow-up version of Cyrus' pup is featured during the show and the source adds that the doll will still be a part of the production.
The pop star sadly informed her Twitter followers Tuesday that Floyd had died and wrote, "Today is the 2nd worst day of my life."