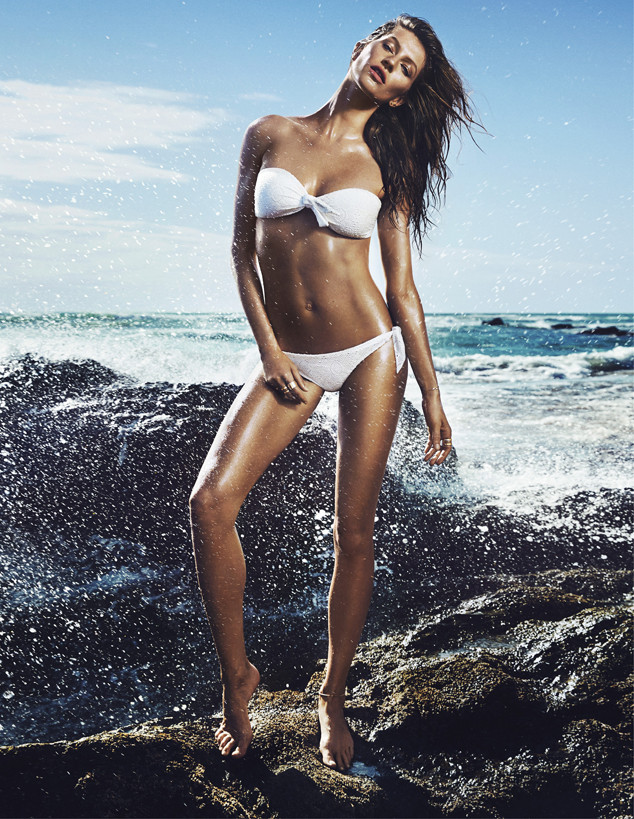 H&M
We've all been caught humming the tune of Blondie's "Heart of Glass" once or twice in our lives—it's just so catchy!
And it looks like that infectious melody won't be getting out of our heads anytime soon, thanks to the one and only Gisele Bündchen.
Yup, the Brazilian supermodel is recording a cover of "Heart of Glass" for H&M's upcoming summer campaign. Along with French house music DJ Bob Sinclair, Gisele will release her version of the hit song (along with a video) that will be available for download.
"I never in a million years thought that I would record a song and to work with a producer like Bob," Gisele told WWD.