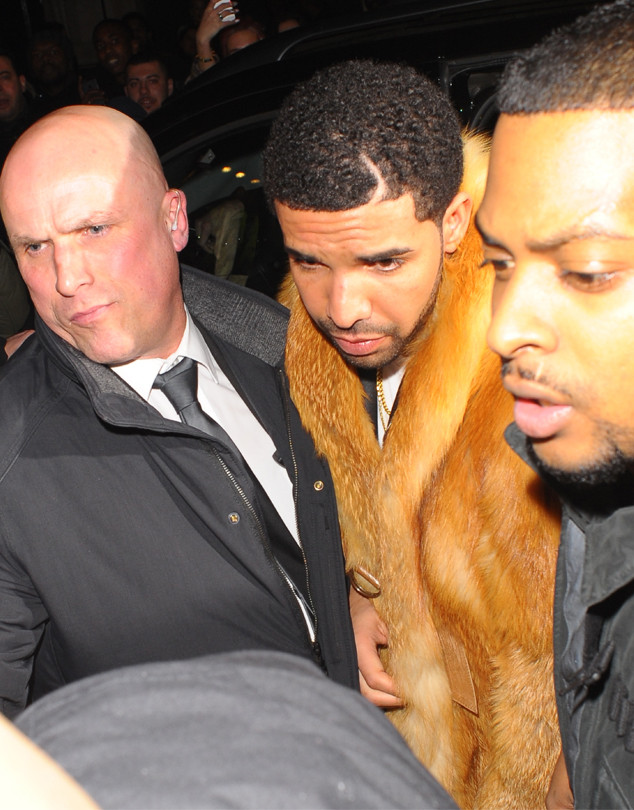 PacificCoastNews
Drake can't help but be huge in England. Or maybe folks were hoping for a glimpse of Rihanna.
So many fans flocked to the rapper's afterparty following his show at London's O2 Arena last night that the Metropolitan Police needed to step in to implement a little crowd control in the middle of the night.
A rep for the Met Police confirmed Thursday to E! News that cops were called at approximately 2:23 a.m. in response to reports of a fight at a venue on Rupert Street.