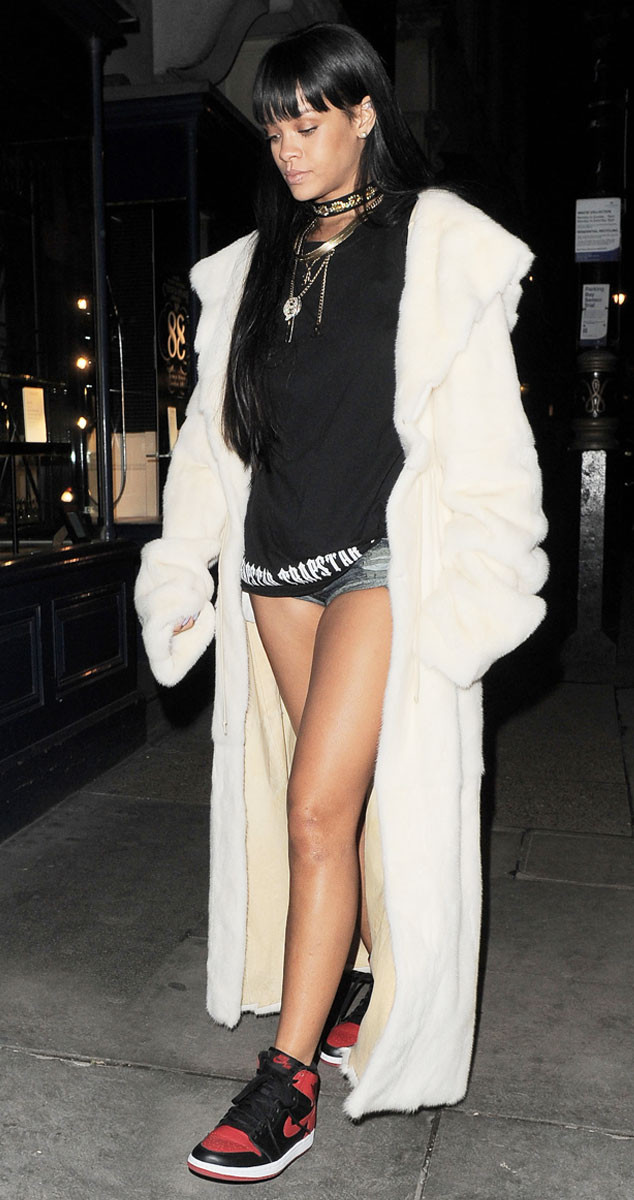 Xposure/AKM-GSI
Rihanna landed back in London yesterday just in time to catch her "friend" Drake perform for a sold-out crowd.
RiRi arrived at the O2 Arena to catch the "Started from the Bottom" rapper on his second night there.
She watched the entire show in the VIP area of the venue and was dressed in a black blouse, jeans shorts, full-length cream fur coat and a pair of sneakers.
And both pals were spotted arriving separately at his after party nearby way later on in the evening.
The two have been spending tons of quality time together while Drake's on the European leg of his tour.
Neither musician has confessed to their being a little something more between the two of them, but Drake did share that RiRi was the "ultimate fantasy" in a recent interview.