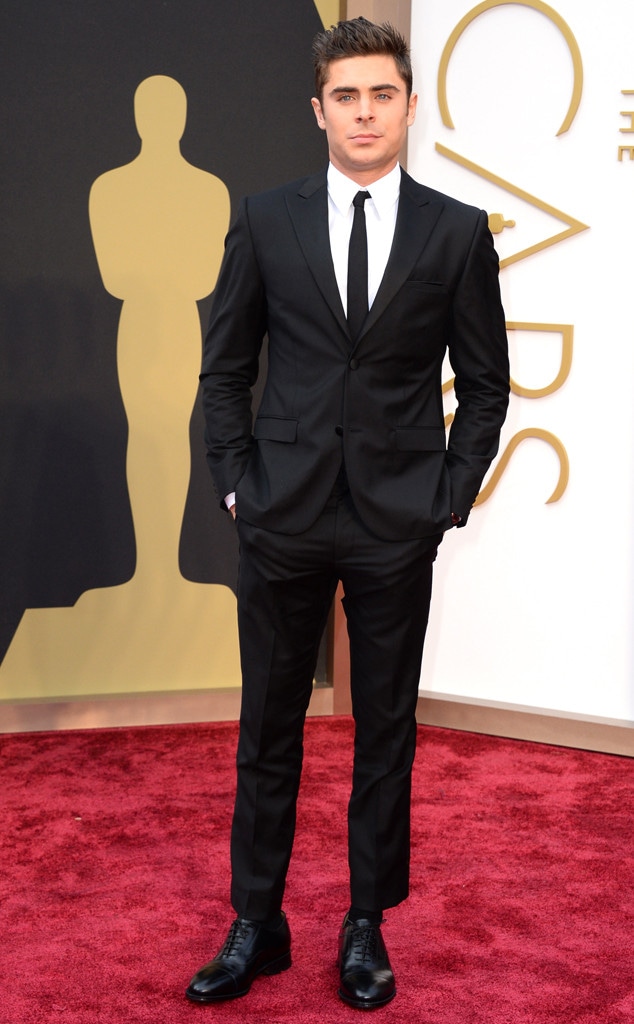 Jordan Strauss/Invision/AP
Zac Efron may have been allegedly involved in a physical altercation but things weren't serious enough to keep him from going out with his friends the following evening.
E! News has exclusively learned that the That Awkward Moment star went to The Hollywood Improv for the Laffest show on Sunday evening.
According to an insider, Efron was with one gal pal and one male friend and mostly "kept to himself."
"He was drinking a green tea and shared nachos and wings with his group," the eyewitness added. "He seemed very relaxed and was laughing throughout the show."
We're told that the group arrived around 7:30 p.m. and left only a few hours later.
The outing comes just hours after the 26-year-old was reportedly punched in the mouth after he and a bodyguard got into a fight with several homeless men in downtown Los Angeles.
The Los Angeles Police Department has not identified anyone in the police report but confirms that two males (presumably Efron and his bodyguard) were stranded because their vehicle had run out of gas and that a physical altercation between two males and "a couple of transients in the area" occurred.
There were no arrests made and while the area where the incident took place was located a few miles away from Skid Row, it's not a known high crime area.
Luckily, it seems as though Efron was already on the mend the following day.
E! News has reached out to Efron's rep, but has yet to receive a comment regarding the alleged incident.