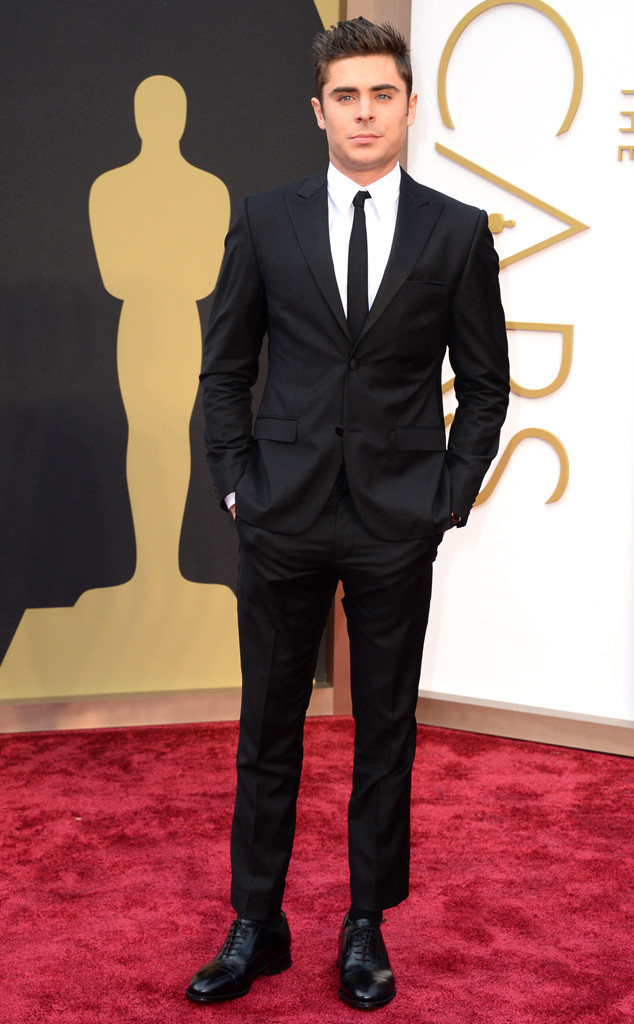 Jordan Strauss/Invision/AP
Zac Efron did not—we repeat, did not—go to the Oscars with a sober coach.
A report today falsely claimed that the actor needed a companion with him to make sure he didn't fall off the wagon.
Turns out the person who accompanied Efron to Hollywood's biggest show of the year was his longtime manager Jason Barrett.
Looking sharp in a Calvin Klein Collection tux, Efron was a hit on the red carpet, causing fans to erupt with loud screams and applause.
Efron is headed to the SXSW Festival in Austin this weekend for the world premiere of Neighbors, his new comedy about a young couple (Seth Rogen and Rose Byrne) with a newborn who move in next door to a fraternity. Efron plays one of the rowdy frat boys.