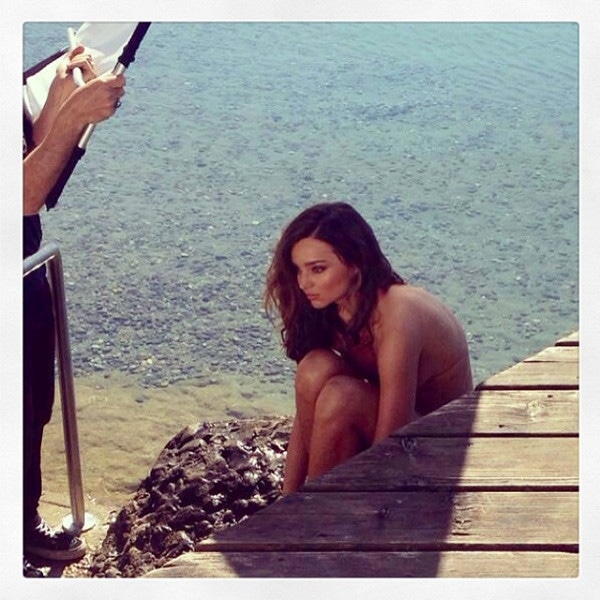 Instagram
Ah, leave it to Miranda Kerr to serve up some skin.
The 30-year-old Australian hottie took to Instagram and very graciously posted a pic of herself sitting on the sand by a dock next to Lake Zurich.
Oh, and she's naked!
Sure, one really can't see too much in the way of her birthday suit here, but hey, we'll take what we can get.
Of course, it's not the first—and, we assume (read: pray), not the last—time that Kerr will strip down.
Meanwhile, the gorgeous gal was recently named the new face of Escada fragrance.
"I remember playing with my mother's perfumes," she told People Style Watch while discussing the brand's new scent. "I didn't really get my own perfume until I was older, maybe in my teens [but I] remember using rose oils and sandalwood oil — mixing those two together."
Escada is just one of several gigs Kerr has racked up lately, including a sexy Reebok ad and an H&M campaign.