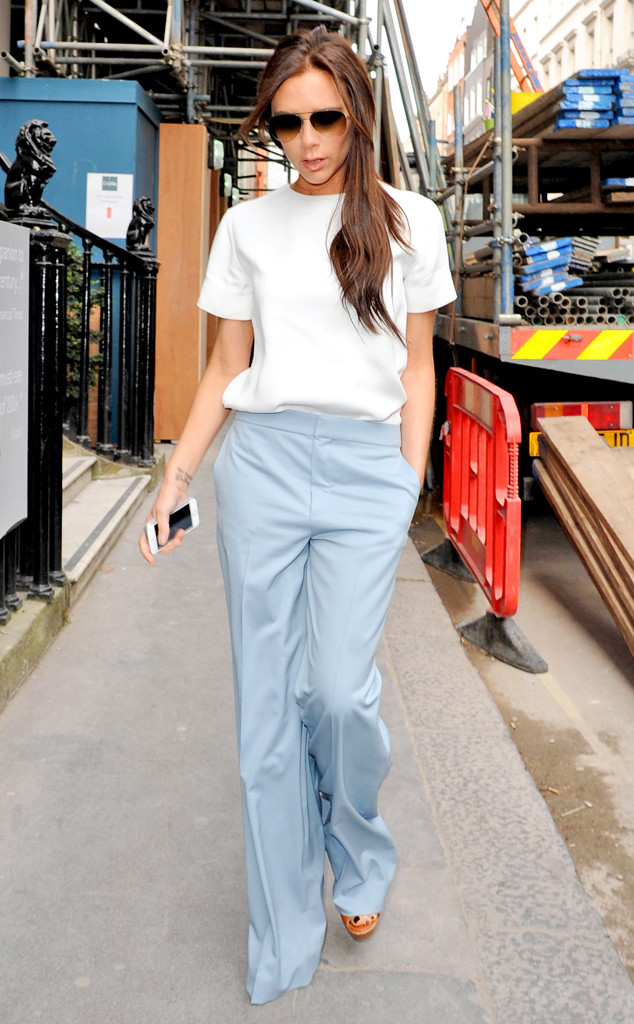 Vantagenews/AKM-GSI
It's not every day that Victoria Beckham sits down and has a leisurely chat about fashion, family and what really drives her both personally and professionally; but the star does just that for a new Skype Collaboration Project, which first appeared on Vanity Fair.
The esteemed designer recently joined Bag Snob's Tina Craig, the magazine's Jessica Diehl and Beckham's head of global sales Saskia Terzani for an online gab session about style and stardom, and of course, a heavy dose of chatter on (what else?) handbags!
Craig referenced a cute Instagram photo of Beckham, who hilariously posed with a neon tote on her head in the middle of New York Fashion Week, captioning the picture, "It's that time in the season when we all get a little delirous. #NYFW x vb."