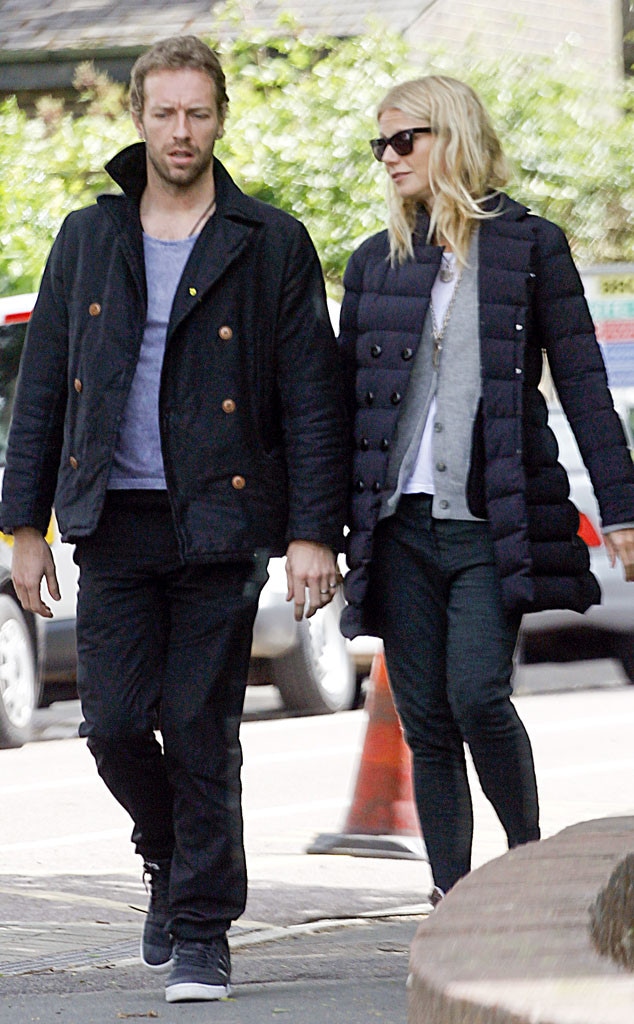 INFphoto.com
Gwyneth Paltrow is generally pretty private about her marriage to Coldplay singer Chris Martin, but in the latest issue of Good Housekeeping magazine she gushes about their wedded bliss.
When asked what's the "best decision" she's made in her life to this point, she responded with, "to marry my husband."
The two, who have been notoriously quiet about their life together, have appeared to be more relaxed in showing off their relationship in the recent months.
In early June, they were spotted taking a romantic stroll through North London together. Wearing matching navy coats, the couple looked as happy as ever to be spending some quality one-on-one time.
Paltrow was also recently seen carrying a tote bag with her married initials, "GPM" and featured a set of luggage with the same letters on her website, Goop.
The marriage gushing seems to be a bit of an about-face for the Iron Man star.
In May she told Glamour U.K. that she's been through some tough times in her relationship.
"It's hard being married. You go through great times, you go through terrible times. We're the same as any couple."
She also recalled seeking advice from her late father.
"I asked my dad once, 'How did you and Mum stay married for 33 years?' And he said, 'Well, we never wanted to get divorced at the same time.' And I think that's what happens. When two people throw in the towel at the same time, you break up, but if one person's saying: 'Come on, we can do this,' you carry on. I've learned more about myself being married than anything else. I hate to say, 'We've got it worked out,' because you never know what's going to happen, but we laugh, we're good friends, we like to do the same stuff."
The two stars are set to ring in their 10-year wedding anniversary in December.
Paltrow revealed to E! News in April that she hasn't entirely ruled out the idea of renewing her wedding vows with the musician.
"People do that a lot now, don't they?" she said. "Nobody in my family has ever done that. You never know."
Upon hearing the suggested idea of a low-key ceremony like the couple originally had when they tied the knot in Santa Barbara, Calif. (Paltrow's mom, Blythe Danner, wasn't even there), the blond beauty smiled, "I like that plan."