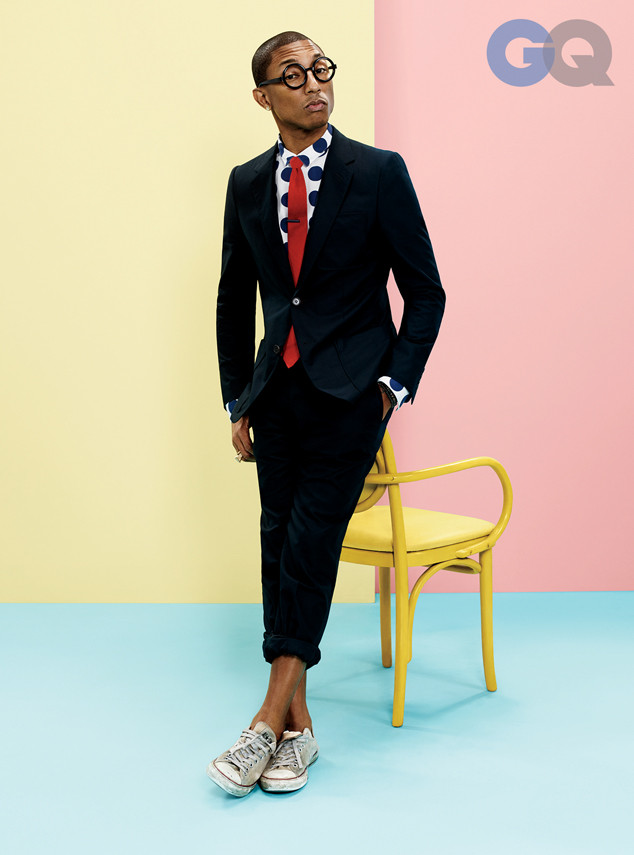 Paola Kudacki / GQ
Pharrell Williams may not be ready to make his foray into the political arena, but he definitely knows who he's voting for in 2016!
The "Happy" singer revealed to GQ magazine why he believes that Hillary Clinton is a shoo-in to become the next president of the United States.
"Let me tell you why Hillary's going to win. Everywhere you go in this country, you have red and blue. You got the Democrats; you got the Republicans. You got the Bloods; you got the Crips. You know what else is red and blue? Blood. Blood is blue in your body until air hits it, and then it turns red. That means there's unity. So when you think about a night where there's late-night talk-show hosts and it's mostly women, that's a different world. Right? A world where 75 percent of the prime ministers and the presidents were women: that's a different world."