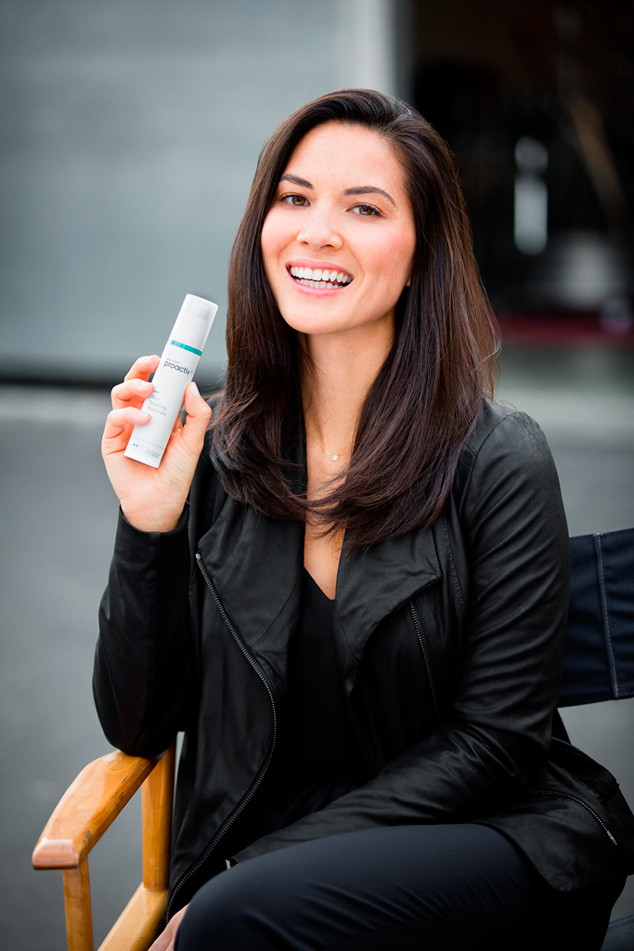 Courtesy: Jeff Katz/Proactiv
We often assume that gorgeous actresses like Olivia Munn were born with naturally beautiful skin, but you might be surprised to know that she's struggled with acne most of her life—that is until now.
The brunette beauty was recently named the face of Proactiv, the acne-fighting skincare line, after seeing incredible results from using the products in her personal life.
"When I was 16, I moved from Japan to Oklahoma...and I had this horrible outbreak and I never had acne before. On my skin, on my forehead, it was covered in acne and I didn't know what to do," the star told People Style Watch of her skincare struggle as a teenager.