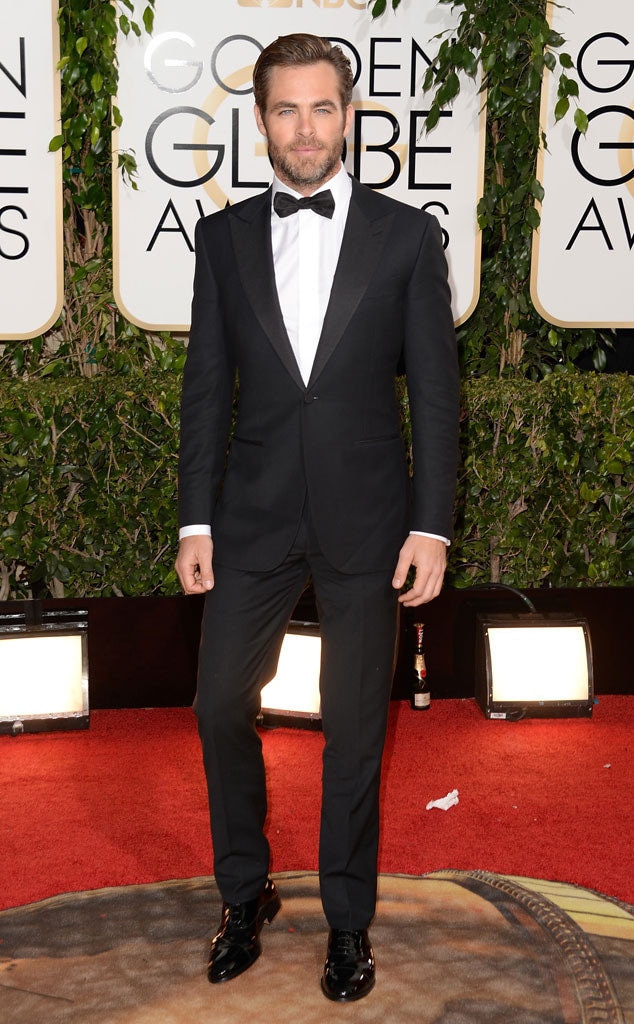 Jason Merritt/Getty Images
Chris Pine has pleaded guilty to a charge of drunk driving in New Zealand.
The 33-year-old Jack Ryan: Shadow Recruit star pleaded to the charge Monday, according to the New Zealand Herald and was fined $93 New Zealand dollars ($79). In addition, his New Zealand driver's license was suspended for six months during the hearing at the Ashburton court.
Upon leaving, Pine reportedly told fans waiting outside the courthouse, "It's all good guys. It's all going to be okay."
Pine racked up the charge when he was pulled over March 1 after attending a wrap party for Z for Zachariah at The Blue Pub with his castmates and girlfriend, Icelandic beauty queen Iris Bjork Johannesdottir.
While they didn't identify Pine in their statement, New Zealand Police said at the time that a 33-year-old American was charged March 1 with driving with a blood-alcohol level over the legal limit, which is .08 percent. They went on to say the man was stopped during a routine early morning check near the South Island town of Methven, and wouldn't release any further information.
The Blue Pub, Getty Images
In spite of the charge, Blue Pub manager Casey Crawford said Pine didn't seem too intoxicated to drive, adding that he spoke to the actor several times during the wrap party, and that Pine even posed for photos with fans, bar staff and local pub-goers.
"The pub was closed to the public later in the evening and approximately 80 actors and crew attended the party, which finished at 3 a.m. on March 1," a rep for the pub told E! News in a statement. "This was a well-controlled party, the cast and crew were friendly and it was a great night, not a wild party."
The pub's rep also added that they consider the safety of their patrons a huge responsibility, and said sober drivers were on hand the night of the party in case cast and crew who had been drinking needed them.
"But ultimately it is always the responsibility of an individual to make the decision and Chris Pine did not appear to staff to be intoxicated to a level where intervention might have been warranted," they said. "His girlfriend Iris Bjork Johannesdottir was with him and he appeared to want to spend time with her...We can only assume Chris believed he was fine to drive given he had the option of transport and he may not have been aware of the minimum blood alcohol levels [0.08] that are well advertised in New Zealand."