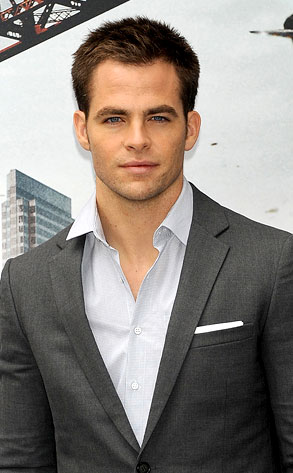 Fotonoticias/Getty Images
Chris Pine has been arrested for drunk driving in New Zealand, according to reports.
The 33-year-old actor was pulled over March 1 after attending at a wrap party for Z for Zachariah.
New Zealand Police said in a statement that a 33-year-old American was charged March 1 with driving with a blood-alcohol level over the legal limit, which is .08 percent. They did not identify the man, but said he was stopped during a routine early morning check near the South Island town of Methven: "Given that the matter is now before the court police will not be releasing any further information."
Casey Crawford, manager of Methven's Blue Pub, told The Press that Pine was celebrating on the night of Feb. 28 with his co-stars. His girlfriend, Icelandic beauty queen Iris Bjork Johannesdottir, joined him.