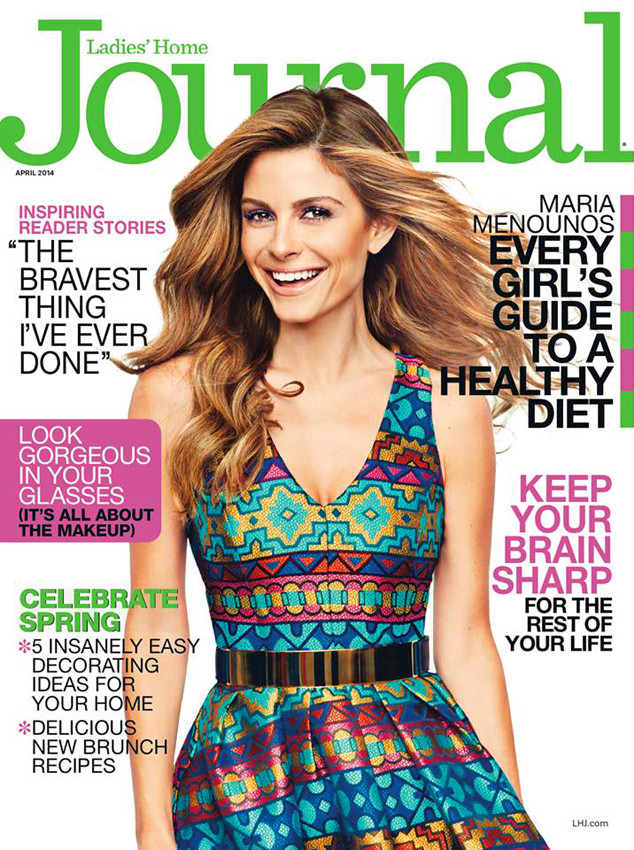 Ladies Home Journal
Maria Menounos may now be famous for her enviable figure (those abs!), but the TV personality isn't afraid to admit that she struggled with her weight in her earlier years.
Looking stunning on the cover of Ladies Home Journal, the 35-year-old Extra host opens up about growing up in an extremely health conscious household, which she says led her later to binge on all the sugary foods she was denied as a kid, causing her to quickly pack on the pounds.
"There were no chips, ice cream, or sugary cereals anywhere at home…I didn't even know what bagels or waffles were until late in high school," she tells the mag, describing how her parents, both immigrants from Greece, were raised on a Mediterranean diet and her father had type 1 diabetes. "For dinner we ate a variety of dishes made with lentils, vegetables, and beans from the garden. Our dessert? Fruit."