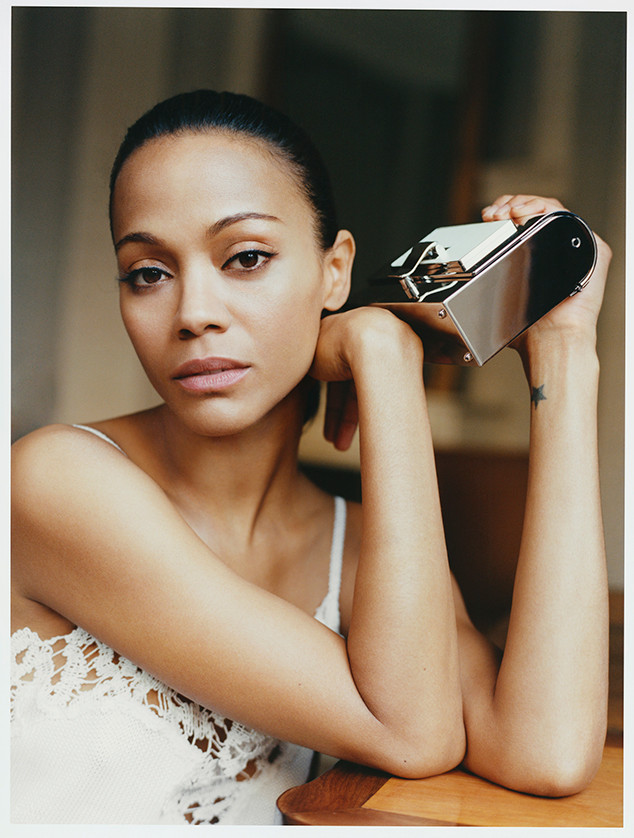 NET-A-PORTER.COM.
If this is what Zoe Saldana looks like when she's not exercising or dieting, she's pretty damn lucky.
The actress covers Net-a-Porter's latest issue of The Edit, where she says that after six years of playing a badass on the big screen, she needed a break from working out. "I've been an active person my whole life," the Guardians of the Galaxy star explains. "The past year has been the only time in my life that I haven't been to the gym. I've been lazy instead of training for something and pushing myself."
Saldana was never "trying to be skinny." Instead, she says, "I just like to know how much endurance I have. But this past year I've let myself go. I've been eating a lot of Chinese, pasta, rice, beans..."
There's another reason Saldana has been throwing caution to the wind when it comes to her food intake: she's madly in love with Marco Perego, with whom she secretly tied the knot last summer. "I'm not a private person, but I am discreet, so it felt right," the actress says of marrying the Italian artist.